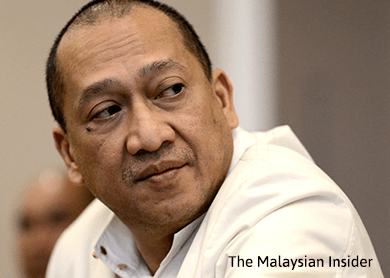 (June 23): Police have taken a statement from Tourism and Culture Minister Datuk Seri Nazri Aziz over the warning he made to the Johor crown prince to stay out of politics, top cop Tan Sri Khalid Abu Bakar said today.
The Star Online reported the inspector-general of police as saying that Nazri had his statement recorded last week after reports were lodged against the minister for his recent comments to Tunku Ismail Sultan Ibrahim.
"We will hand over investigation papers to the Attorney-General's Chambers soon," Khalid was quoted as saying.
"We hope members of the public will let police investigate the matter and not speculate further."
Nazri on June 13 ticked off the crown prince of Johor over his criticism of Prime Minister Datuk Seri Najib for not showing up at the "Nothing To Hide" forum on 1Malaysia Development Bhd (1MDB).
Tunku Ismail had made a post on the Johor Southern Tigers Facebook page, saying: "How can you have a dialogue called Nothing2Hide featuring a person who has everything to hide? Obviously he won't show up."
Nazri was also reported as telling Tunku Ismail to "stay out of politics" or risk getting "whacked".
"Rulers and royal families are not above the law. If you want to be a politician then say so, so we can hit you back for what you say," Nazri was quoted as saying by The Star Online.
Tunku Ismail's post went on to say that those entrusted with responsibility should not blame the people for any loss of confidence.
"For those who have been entrusted with the responsibility, do not blame the people for losing confidence and trust in you, but think of why they no longer have the confidence and trust in you."
Tunku Ismail's comments on Facebook were made June 5, the same day Najib failed to turn up at the forum of about 1,000 people after police ordered a halt, citing a security threat. – The Malaysian Insider