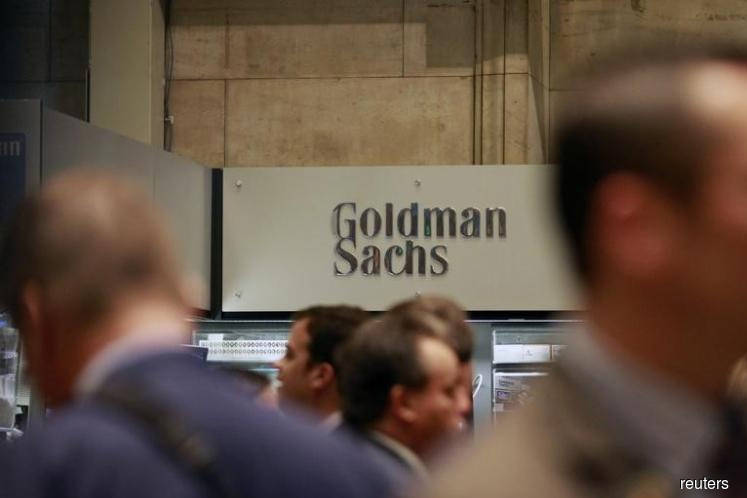 KUALA LUMPUR (Jan 24): Bukit Aman Commercial Crime officers are still at Goldman Sachs' Malaysian law firm Rahmat Lim & Partners, where they have been conducting a raid since morning. 
Five enforcement officers have been sighted at the office building where Rahmat Lim is located.  
"They are not meeting them, they are raiding the office. It (the raid) will take a long time, at least another three to four hours from now (3:35pm). They are still downloading the documents, the size is large, so it will take some time," people familiar with the matter told theedgemarkets.com. 
This morning, theedgemarkets.com, quoting sources, reported Malaysian police were at Rahmat Lim to search for documents related to the three 1Malaysia Development Bhd (1MDB) bonds arranged by Goldman Sachs. 
"The police are there now, after obtaining a court order to do a search, because the law firm had refused to hand over documents requested by the police," it quoted one of the sources stating.
 
Rahmat Lim were the lawyers representing the US investment banking giant during the issuance of the 1MDB bonds in 2012 and 2013, totalling US$6.5 billion. 
The source also said another law firm Wong & Partners, which had represented 1MDB for the transactions, had been more cooperative with the cops and given them the documents as requested. 
"Lawyers should not think that they can withhold documents in a criminal investigation," the source said. 
Media were denied entrance to the firm earlier today. 
"They are still here, still in the meeting. But I'm sorry, we can't comment anything on this on behalf of the firm," Rahman Lim's receptionist told theedgemarkets.com when asked details of the timing and number of police officers that descended on the firm earlier. 
"Unless you have an appointment with the firm, otherwise you are not allowed to even come up to this level," she said, before shooing reporters from the compound. 
However, the receptionist at the building lobby indicated "five to six" police officers had arrived in the morning. 
Malaysian public prosecutors last month filed criminal charges against Goldman Sachs and two of its former employees, namely its previous Malaysian boss Timothy Leissner and deputy Roger Ng, in connection with the bond offerings issued by 1MDB.
Last November, the US Department of Justice (DoJ) also filed 1MDB-related criminal charges against Leissner and Ng, as well as Low Taek Jho or Jho Low. Low, who has gone into hiding, was charged in absentia. Ng has been arrested in Malaysia and is undergoing legal proceedings over his extradition to the US. 
However, Leissner has pleaded guilty to two charges of money laundering and conspiring to corrupt foreign officials. He has agreed to forfeit US$43 million, as part of his guilty plea.