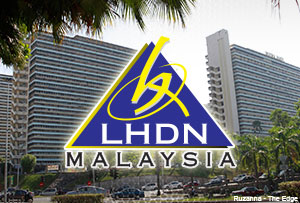 KUALA LUMPUR (Oct 3): The government today uploaded on the Parliament website, a duplicate of the Inland Revenue Board (IRB) controversial bill that was postponed for changes back in June.
The bill to amend a section of the IRB of Malaysia Act 1995, was believed to have been posted on the website, following a call by the opposition to reveal the draft of the amended bill.
There were however no changes to its contents, Kelana Jaya MP Wong Cheng told theedgemalaysia.com when contacted today. Wong is also a PKR lawmaker.
The bill is due to the tabled for the second and third reading at Parliament this Tuesday.
It is understood that if the bill is passed, Prime Minister Datuk Seri Najib Razak, who is also finance minister, will be able to set up an investment panel within the IRB to invest taxpayers' monies.
"This morning, PKR discovered that the controversial IRB Bill has been posted on the Parliament website.
"We downloaded a copy and immediately cross-referenced the new Bill with the previous Bill and found that they are exactly the same," Wong posted on Facebook today.
Yesterday, Wong addressed reporters at the PKR headquarters, demanding the government reveal the draft on the amendments to the Act by today. This is to allow enough time for the opposition members of parliament (MPs) to prepare, before the controversial bill is tabled for the second and third reading on Tuesday.
Najib had in June, postponed the second reading of the bill, to make way for minor changes to the proposed Act.
Today, Wong said: "When the deputy minister (Finance) retracted the bill, we expected him to remove the more contentious parts of the bill, before it is re-tabled in Parliament. To have it presented again in the exact form, is a mockery to all.
"It also reflects poorly on the government's credibility in engaging and listening to the rakyat's concerns," he said.
Wong also called on all MPs to prepare for a full debate on the matter this Tuesday, when the Parliament session starts.