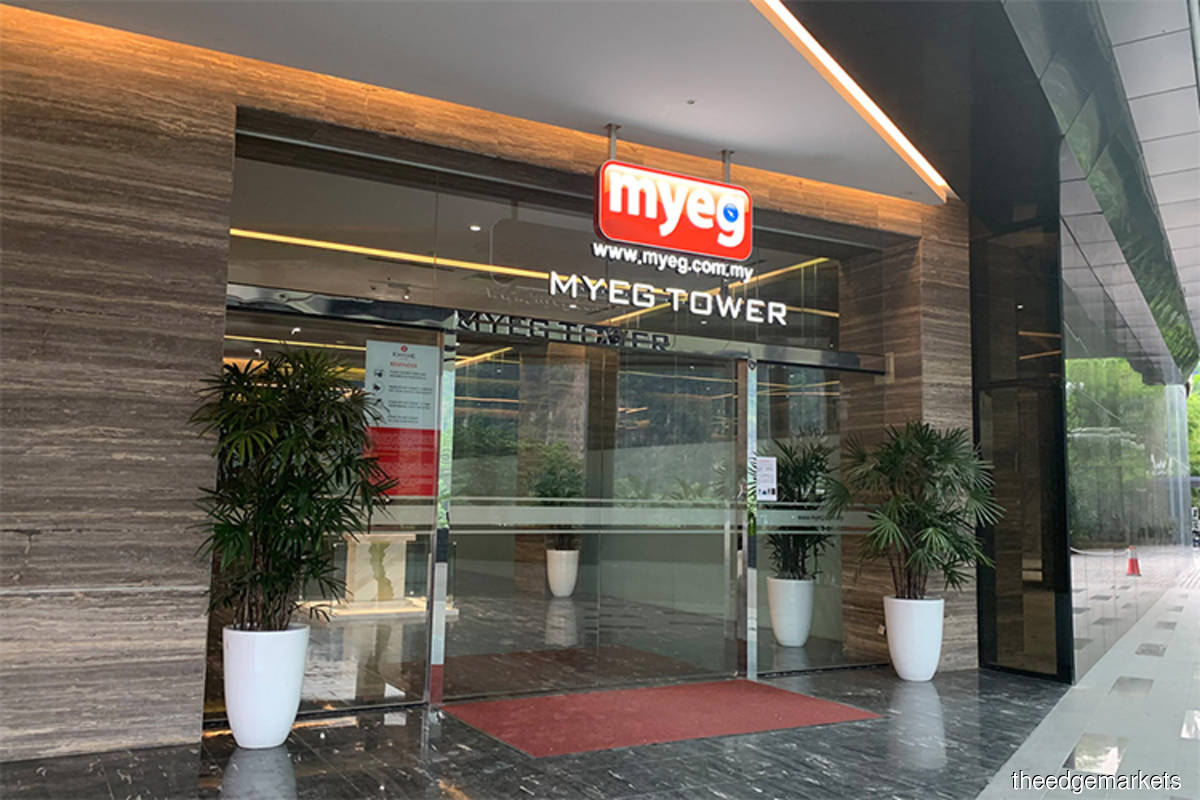 KUALA LUMPUR (Sept 19): Wong Thean Soon, better known as TS Wong, bought an additional 1.31 million shares in MyEG Services Bhd yesterday, according to the company's filing with Bursa Malaysia.
He bought the block of shares at RM1.405 per share.
Wong is the single largest shareholder of the e-government service provider, with a 31.43% stake, including an indirect 20.87% held via Asia Internet Holdings Sdn Bhd.
Wong has been quite actively accumulating MyEG shares recently, both directly as well as through his investment vehicle Asia Internet. MyEG's bourse filings show that Wong bought about 5.3 million shares in August, while Asia Internet mopped up five million more.
MyEG's share price has rebounded 73.7% from a trough in mid-March, closing at RM1.39 yesterday. Year to date, the stock has gained 26.4% from RM1.10 at end-2019.
Meanwhile, the company is also conducting share buy-back as well as cancellation of shares. In July, MyEG cancelled 12.5 million shares. Currently, MyEG has 142.18 million shares retained in treasury — equivalent to a stake of about 4.12%.
The company is now in the midst of a major corporate exercise that entails a reverse takeover of Ancom Logistics Bhd (ALB), another listed entity.
In mid-June, MyEG's wholly-owned MyEG Capital Sdn Bhd bought a 10% stake in Labuan-based S5 Holdings Inc for RM90 million from Merrington Assets Ltd. The purchase consideration would be settled via a combination of RM75 million cash and the issuance of new shares worth RM15 million.
S5 is mainly involved in provision of security technology, intellectual property as well as development and customisation of solutions and systems. It is said to be a company to watch out for in the immigration technology space.
Around mid-July, it was announced that S5 was seeking a back-door listing via ALB.
ALB announced a proposal to take over S5 from S7 Holdings Sdn Bhd, Merrington Assets, MyEG Capital and Avocat Sdn Bhd at a price to be determined after an independent valuation is done. The acquisition would be settled via the issuance of ALB shares.
On completion of the reverse takeover, MyEG Capital is expected to be a substantial shareholder of ALB.