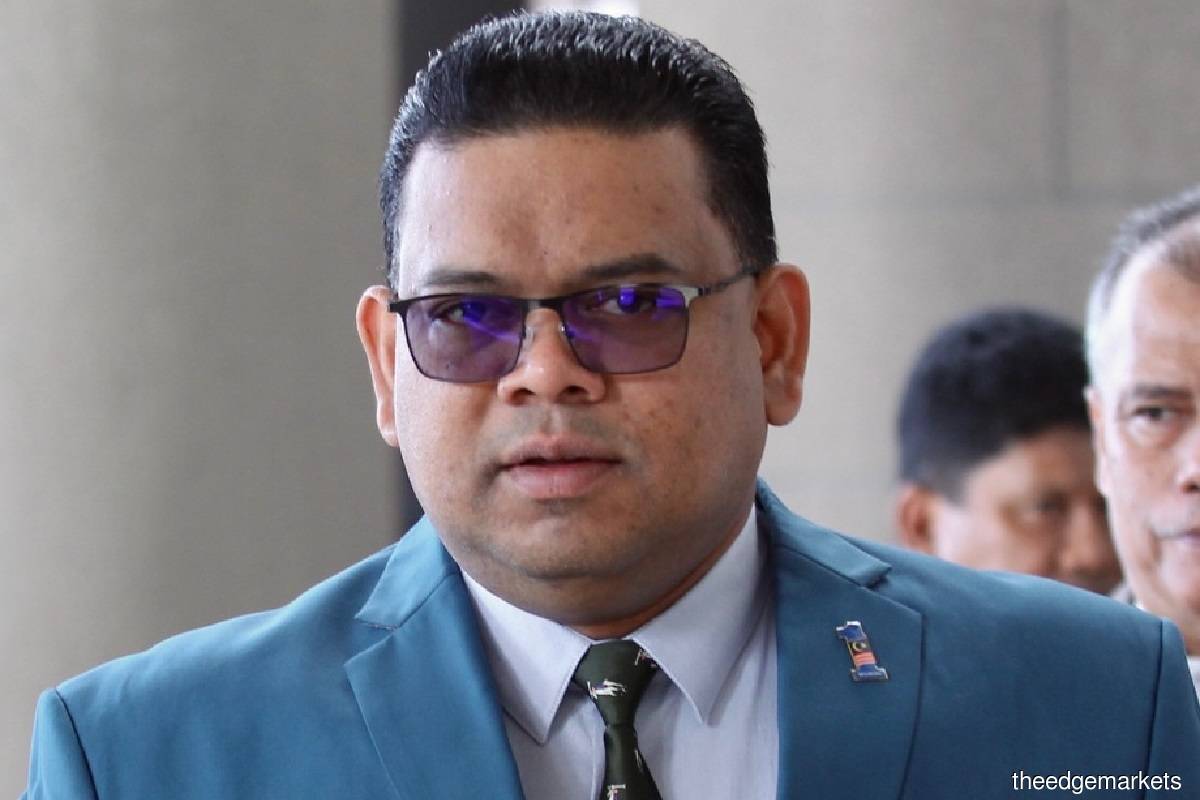 KUALA LUMPUR (March 18): Hearing of committal proceedings against former UMNO supreme council member Datuk Lokman Noor Adam, for allegedly threatening a witness in former premier Datuk Seri Najib Razak's 1Malaysia Development Bhd (1MDB) trial, will commence on May 19.
The contempt case was initially slated for hearing today, but had to be postponed as Justice Collin Lawrence Sequerah is currently presiding over former deputy premier Datuk Seri Dr Ahmad Zahid Hamidi's criminal breach of trust and money laundering trial.
High Court senior assistant registrar Farah Azura Mohd Saad fixed the new date during case management today.
This was confirmed by Deputy Public Prosecutor Mohamed Mustafa P Kunyalam. Lokman was represented by lawyer Wan Aizuddin Wan Mohammed.
On Jan 27, Justice Collin fixed today as the hearing date for the committal proceedings. This came after Lokman on Jan 14 lost his final appeal at the Federal Court to set aside the leave obtained by the attorney general to commence committal proceedings against him.
A five-member Federal Court bench, led by Chief Justice Tun Tengku Maimun Tuan Mat, dismissed Lokman's appeal, ruling that the show cause notice issued to him was not defective as claimed by his counsel Tan Sri Muhammad Shafee Abdullah.
She said the notice need not be issued by the court but by any party who moved the court for the contempt proceedings.
Tengku Maimun said the statement and affidavit-in-support by the public prosecutor were sufficient to inform Lokman of the alleged contempt that he needed to answer.
Former attorney general Tan Sri Tommy Thomas obtained leave from the High Court in 2019 to initiate contempt proceedings against Lokman for allegedly uttering words in a video interview on Sept 25 of the same year, and that the words constituted an implied threat against former special officer Datuk Amhari Efendi Nazaruddin for giving evidence in Najib's trial.
Lokman had lodged a police report against Amhari Efendi, who was the eighth prosecution witness, in respect of the evidence given by him in Najib's trial.
On Jan 14, 2020, the High Court dismissed Lokman's application to set aside the former attorney general's ex parte order for leave to commence committal proceedings. Lokman subsequently lost his appeal in the Court of Appeal in May 2020.
Read also:
High Court fixes Lokman Adam's contempt hearing for March 18
Ex-Umno man Lokman fails in appeal to set aside leave for contempt proceedings