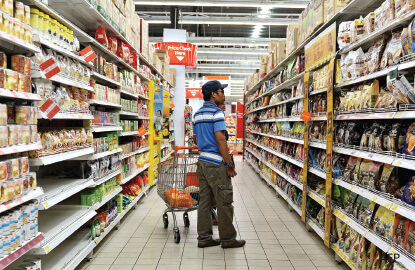 This article first appeared in
The Edge Financial Daily
, on January 10, 2017.
Consumer sector
Maintain neutral: While the third quarter of financial year 2016 (3QFY16) earnings mainly disappointed, we believe consumer spending will recover slowly in 2017 as the consumer sentiment index should pick up, backed by positive government initiatives. We maintain our "neutral" sector rating and recommend stocks with solid track records and high yields, with Heineken as our top pick.
Sector net profit fell by 26% year-on-year (y-o-y), with six out of nine of our companies were below expectations. We changed two ratings this round: We upgraded British American Tobacco (M) Bhd (BAT) to "hold" on a share price retraction which brought about more attractive dividend yields; we downgraded MSM Malaysia Holdings Bhd to "sell" as raw sugar prices have risen strongly, hurting margins. We also recently upgraded Hai-O Enterprise Bhd to "hold" on better-than-expected growth in its multi-level marketing division.
While the Malaysian Institute of Economic Research (MIER) consumer sentiment remained low at 73.6 in 3QFY16 — a slight pickup from an all-time low of 63.8 in 4QFY15 since the global financial crisis — it is still below the 100-point threshold. According to Nielsen, Malaysian consumers are among the least confident in Asia-Pacific. Given potentially higher transport costs and food prices partly due to the removal of cooking oil subsidy, our economist forecasts a higher full-year inflation rate of 2.7% in 2017 (versus an estimated 2.2% in 2016).
Comparatively, MIER's retail trade index improved to 111.6 in 3QFY16, above the 100-point threshold, which seems to indicate that expected sales and business conditions will strengthen. Retail Group Malaysia forecasts a 5% y-o-y growth in 2017 (versus an estimated 3% y-o-y in 2016 and 1.4% y-o-y in 2015), expecting a boost on increased tourist arrivals. Budget 2017's key initiative to increase government aid under the Bantuan Rakyat 1Malaysia scheme by as much as 20% with an allocation of RM6.8 billion and special assistance of RM500 to all public servants should also help boost consumer spending.
Nonetheless, the retail sector remains challenging, with earnings before interest and tax margins and same-store sales growth in a downturn. The food and beverage segment will likely be hit by higher raw material prices, moving forward.  — Affin Hwang Capital, Jan 9