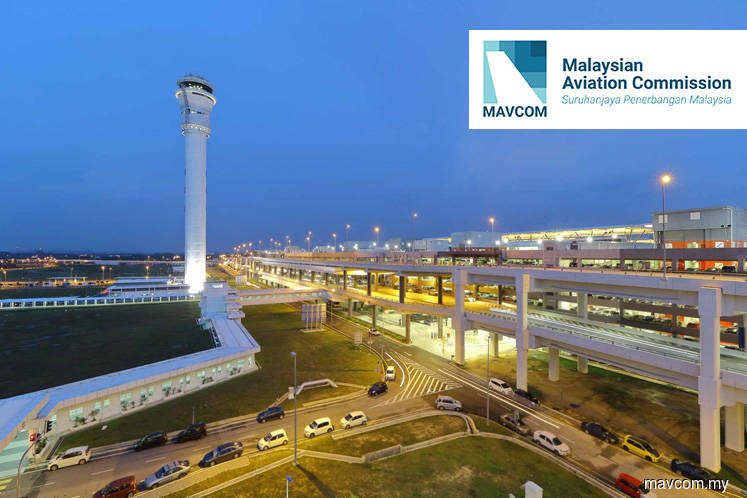 KUALA LUMPUR (May 24): Malaysian Aviation Commission (Mavcom) is going to release the consultation paper for the new passenger services charges (PSC) rate in June this year, before announcing the new rate in October, which will take effect in January 2020.
However, Mavcom chief operating officer Azmir Zain said it is too early to provide any range of how the PSC would change, as the commission has yet to obtain feedback from the industry.
The current PSC stands at RM35 for outbound travellers to Asean destinations and RM73 for other international destinations beyond the Asean region.
Meanwhile, Azmir said Mavcom also observed that airfares have generally declined around the festive seasons this year compared with 2018.
Speaking to reporters after the launch of the commission's FlySmart mobile application, Azmir said airfares have dropped between 12.7% and 74.9% a month before the holiday season, for Hari Gawai, Hari Raya Aidilfitri and Pesta Kaamatan, versus the same season in 2018.
For the Lunar New Year in 2019, Azmir said airfares on average declined 30% as compared with 2018.
Azmir said the observations were based on 10 routes Mavcom is currently monitoring, which covers flights between Kuala Lumpur and Alor Setar, Kota Kinabalu, Bintulu, Kuching, Labuan, Miri, Terengganu, Sandakan and Tawau, as well as flights between Johor Bahru and Sibu.
"Having said that, there are a handful of routes that have recorded higher airfares, that is true, and we will be continuing to monitor airfares for these routes. Our advice to consumer is to plan and purchase their tickets early, that would increase the likelihood of [them] enjoying more affordable airfare," he said.
Mavcom launches app for air travellers
At the launching ceremony earlier today, Mavcom executive chairman Dr Nungsari Ahmad Radhi said FlySmart is a consumer-centric mobile application introduced by Mavcom to enable users to obtain information and learn their rights as air travellers in an engaging and interactive way.
Nungsari said FlySmart enables consumers to gain easy access to essential information and lodge their complaints via their mobile devices, while allowing them to track the status of their complaints through the mobile application.
"While Mavcom has undertaken various initiatives to further the development of the industry, ensuring a level playing field for the players, fair competition and more, the commission is fully cognisant of the need to ensure that consumer satisfaction remains a key priority," he said.
Meanwhile, Deputy Transport Minister Datuk Kamarudin Jaffar, who officiated at the event today, said Mavcom has received 821 consumer complaints in the second half of 2018, an increase of 11.7% from the same period in 2017.
"This shows that air travellers are increasingly aware of their rights while using air travel services. I was informed that 99.6% of their complaints have now been resolved," he said.
Kamarudin also announced the latest amendments to the Malaysian Aviation Consumer Protection Code 2016 (MACPC), which will be effective June 1 this year.
The amended MACPC requires airlines to disclose the final price of airfare both at the point of advertisement and when purchasing the flight tickets.
The final price must include the base fare and all charges to be paid to the airline, government-imposed taxes and fees, fees and charges prescribed under any written law, as well as fuel surcharge.
Charges for optional services purchased by a consumer on an opt-in basis should also be displayed and included in the final price at point of payment.