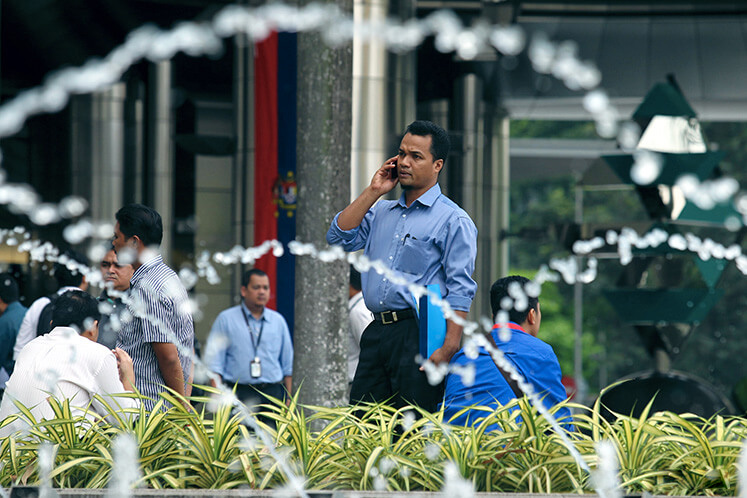 KUALA LUMPUR (April 12): Small and medium-sized businesses have been told that they may have to lay off non-essential staff and institute pay cuts of up to 30% to ensure they survive the economic fallout caused by the Covid-19 pandemic.
In a statement, Datuk Raymond Liew of McMillan Woods said losses must be minimised and as much cash as possible must be preserved by going lean.
"You must consider letting go of non-essential staff and/or a 20%-30% pay cut across the board," he said.
Liew said the imposition of the Movement Control Order (MC0) since March 18 has impacted many small businesses, including professional services like accounts and lawyers. He added that the survey released recently by the Department of Statistics was a good indication of how bad things are.
"It revealed that 46.6% of self-employed Malaysians have lost their jobs. That's almost half the self-employed Malaysians.
"As of now, we are facing the immense uncertainty of when the MCO will be lifted. What if it continues for another 14 days and another 14 days to May 2020, what's next?" he asked.
Liew urged the government to speed up implementation of all the support programs under the stimulus package to help businesses, adding that more still needs to be done.
"Time is [of] the essence as the financial aid must reach the SME's hands now and not 3-6 months down the road," he said.
Stay at home. We will deliver the news to you at theedgemarkets.com.