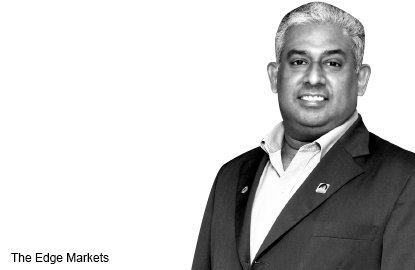 Question: I am looking for my first property to invest in and a property agent to assist me with it. How will I know if the agent is legal? And, are there agencies that only specialise in certain types of properties for investment?  – CYL, Petaling Jaya
Answer: First, we have to distinguish between real estate agents and real estate negotiators. Since 1981, all real estate agents have had to be registered with the Board of Valuers, Appraisers and Estate Agents (BVEA) Malaysia. These agents hold a licence to practise and open a real estate agency. 
Licensed agents are given a certificate to practise, which is renewable every year. Since July 2013, BVEA has been registering real estate negotiators to regulate the profession better as there were too many complaints. 
To be registered, negotiators need to be attached to a real estate agency and attend a two-day course, after which they are given a certificate. The agency they are attached to will then apply for the Real Estate Negotiator (REN) number on their behalf. Since October last year, about 22,000 have gone for the training and about 16,500 have registered for their REN tags.
There are a few indicators to determine whether an agent is legal. First, agents who post advertisements for properties must by law include their name, REN number, phone number of their agency and the E number (the real estate agency they are attached to). This applies whether the advertisements are posted on a signboard, in the newspapers or on web portals. The negotiator is required by law to put his or her REN number next to the advertisement. If they don't have this number, don't talk to them as they could be illegal agents. 
You can also go to the BVEA's website to look up the details of the negotiator to see if he or she is legal. All negotiators have to wear their tag during the course of the business day, whether it is during physical viewings of the property or meetings. The tag carries details such as the negotiator's name as per IC, trade name, IC number, REN number and agency's number. 
The tag also has has a QR code, which will take you to a micro-site adminstered by the BVEA. It will have details such as name, phone number and even a photo. Even if they replace the details on their tag, you can see it on your smartphone that it is not the same person. If the negotiator leaves the agency, the boss will surrender this tag. The boss at the new agency will have to apply for a new tag for the negotiator.
As a buyer, you need to ask for the REN tag. A good catchphrase is "no tag, no talk". There is no excuse as it only takes 7 to 10 days for negotiators to apply and obtain a tag.
Second, when real estate agents go through training, they are trained to be generalists, like doctors. They study to get their professional diploma in real estate. When they finish, they join a firm as a probationary estate agent for two years. Then, they do a couple of task papers and a test of professional competency. When they pass, they become estate agents. 
Most estate agents specialise after two or three years on the job. There are two ways for an agent to specialise — by location or type of property. Types of property include residential, commercial, office space or even agricultural land.
There are also sub-specialties. An agent could choose to only do office space transactions in the Petaling Jaya area, for example. Or they could specialise only in value, such as properties above RM1 million. A successful agency would have many specialists under its umbrella. 
* Have a personal finance query? Send it to: Consult the Experts, Personal Wealth, Level 3, Menara KLK, No.1, Jalan PJU 7/6, Mutiara Damansara, 47810 Petaling Jaya, Selangor; Fax: (03) 7721 8018; Email: [email protected], Attn: Consult The Experts. Please include your full name, address, contact number and pseudonym, if any.
** This article first appeared in Money + Wealth, digitaledge Weekly, on Sept 14 - 20, 2015. Click here to subscribe from RM30 for the digitaledge Weekly and digitaledge Daily.