This article first appeared in The Edge Financial Daily, on March 24, 2020.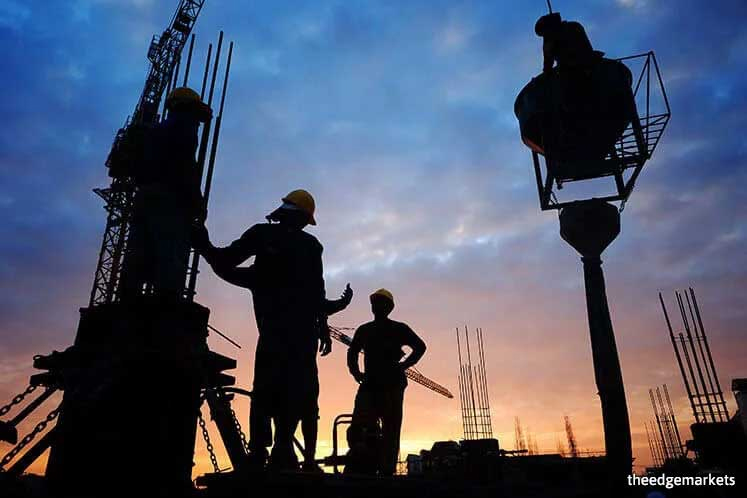 Construction sector
Maintain neutral: In light of the movement control order (MCO) until March 31, the works ministry has published a list of frequently asked questions (FAQs) concerning the construction sector, dictating a stop-work order except for critical works. 
The sector's prospects look fairly muted due to earnings risks from weaker progress billings and cash flow pressure driven by a possible extension of the current MCO. Additional sector uncertainties come from delays in roll-outs of projects and a limited fiscal flexibility to carry out sizeable new infrastructure jobs owing to a collapse in oil price.
According to the FAQs, works deemed critical include slope and traffic light maintenance, fixing potholes, traffic management, checks on electrical and mechanical parts, critical remediation works at private premises, upgrading essential businesses' facilities, tunnelling, Bailey bridge, emergency and any other works if uncompleted pose a significant hazard to the public.
Inevitably, most construction works not classified as critical will be halted throughout the MCO period. Checks revealed the Tun Razak Exchange and Mass Rapid Transit Line 2 (MRT2) involving non-tunnelling works will be halted. Limited sections of the Light Rail Transit Line 3 will continue due to partially completed dangling structures. Significant portions of the Pan Borneo Highway Sarawak should also be halted. In our view, elevated highways could see some work done, while building jobs — most of which are non-critical — would come to a stop.
Tunnelling works are deemed critical, according to the FAQs. We gathered some critical tunnelling works for the MRT2 are allowed to continue during the MCO. Based on this, we opined that tunnelling works for the East Coast Rail Link could see progress as well.
Contractors are seeking an extension of time from clients for potential delays in execution, commonly covered under the force majeure clause in construction contracts protecting the parties from liabilities in the event of extenuating circumstances, including pandemics. Hence, contractors will be able to avoid performance liabilities such as late penalties but expenses arising from delays — for instance, fixed overhead and idle costs — will inevitably be borne by contractor.
The MCO could result in a slower construction progress, lower project margins and a balance sheet deterioration. Nonetheless, the quantifiable impact of the halt currently looks manageable at merely about 1% slower order book consumption assuming a cover of three times. 
For contractors with property segments — IJM Corp Bhd, Hock Seng Lee Bhd, Malaysian Resources Corp Bhd, Kimlun Corp Bhd and WCT Holdings Bhd — downside risks are more pronounced with possible downward revisions of sales targets. — Hong Leong Investment Bank Research, March 23