This article first appeared in The Edge Malaysia Weekly, on September 14, 2020 - September 20, 2020.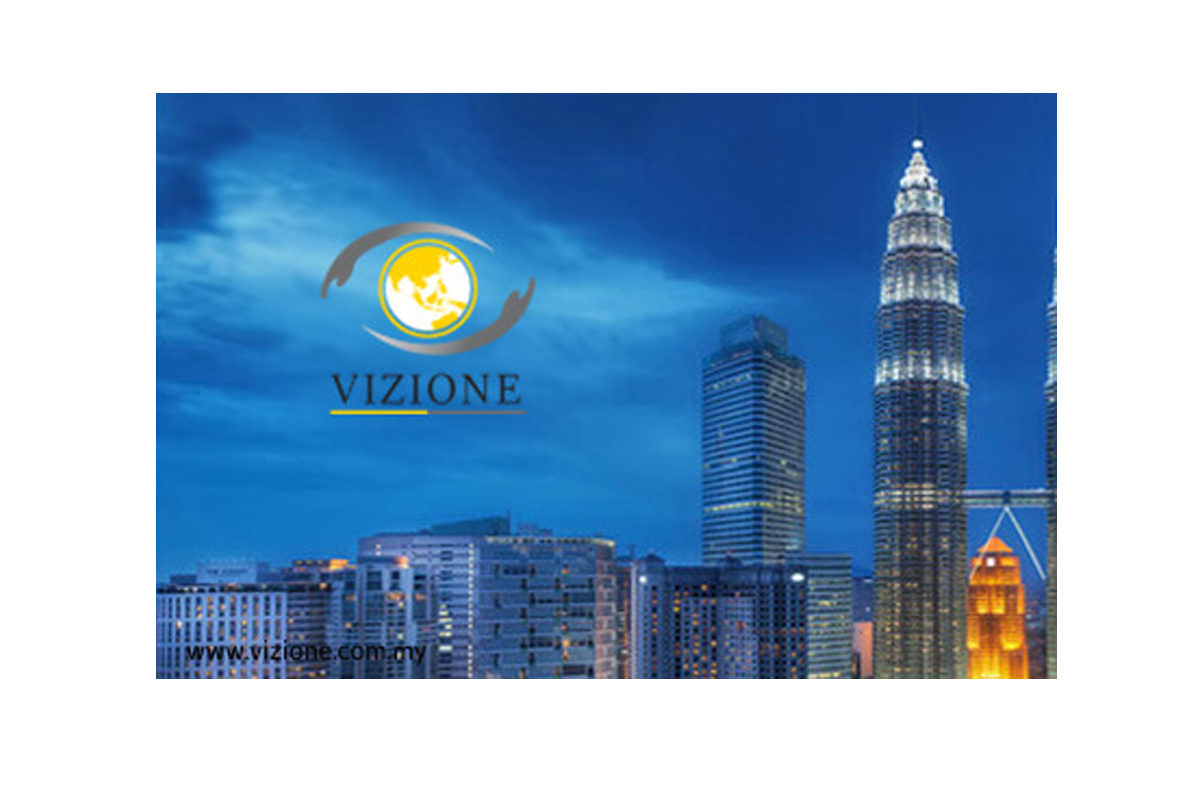 VIZIONE Holdings Bhd's intention to venture into glove making has raised concerns that the integrated construction engineering group may be going into an increasingly crowded industry. With glove makers bumping up annual production and over a dozen new players coming onstream, the question is whether Vizione would stand a chance in the highly saturated and competitive glove market.
"I don't foresee an oversupply situation for the next two years. New ventures going into gloves may need time to build their lines. The difference is that Vizione is acquiring an existing and operating glove factory in a time where demand will stay high for the next two years. We have to catch this wave while it lasts as it wouldn't be the same by 2024 or 2025," Vizione managing director Datuk Ng Aun Hooi tells The Edge.
In a Sept 2 filing with Bursa Malaysia, Vizione's wholly-owned VIP Index Sdn Bhd inked a heads of agreement to purchase a 51% stake in SSN Medical Products Sdn Bhd for RM5 million cash. SSN manufactures both latex and nitrile medical gloves, latex condoms, as well as specialty gloves such as elbow length medical gloves. About 80% of its products are exported to China, the US and Europe.
Besides Vizione, other new players going into the glove business include Inix Technologies Holdings Bhd, AT Systematization Bhd, MSCM Holdings Bhd and Karex Bhd.
Ng explains that the acquisition, which is expected to be concluded within 90 days from Sept 2, is part of the group's strategy to beef up its recurring income as part of its expansion plans instead of concentrating on construction projects where there is no further income once the works are completed.
SSN, on the other hand, had been targeting to list within the next two years.
With an operating capacity of 500 million gloves per annum, SSN has available space to add two more lines to produce 750 million pieces per annum but needed the necessary capital expenditure (capex) and property for its expansion plans.
"The parallels between Vizione and SSN make the tie-up beneficial for both parties," Ng says.
A company search shows that SSN was last profitable five years ago with a net profit of RM654,097 for the year ended Dec 31, 2015, and had subsequently recorded losses of RM2.89 million and RM154,099 in FY2016 and FY2017 respectively. The company's annual revenue hovered at the RM20 million mark.
"We were comfortable and only running at half our capacity. If we don't expand accordingly in this highly competitive industry, we will be left behind. The demand is on nitrile gloves as that is where the margins are. We did not want to be overly geared while expanding to meet demand. Our plan was, therefore, to partner with a public listed company to provide the immediate capex or we would otherwise lose out on the demand for nitrile gloves," says SSN executive director Clinton Ang Teck Leong.
After the deal is finalised, Vizione will inject up to RM25 million to RM30 million into SSN, expanding its nine manufacturing lines to 15.
Vizione's net gearing stood at 0.07 times as at end-May.
For gloves, SSN currently has six lines, with two lines to be added in 2020 and another four in 2021. Its three condom lines will be maintained.
The companies are targeting an annual production of one billion gloves in 2021 and 1.5 billion in 2022. They are targeting revenue of over RM90 million per annum.
Vizione executive director Chan Chee Weng adds that the glove industry is a "fairly safe industry to venture into".
"Together, Vizione and SSN will not be that big (a glove maker) but a respectable size once we hit the one billion mark in production capacity," he adds.
According to a research report, glove makers like Top Glove Corp Bhd, Kossan Rubber Industries Bhd, Hartalega Holdings Bhd, Supermax Corp Bhd and Sri Trang Gloves (Thailand) PCL have all announced plans to increase capacity by an estimated 21% in 2020, and 23% and 27% for 2021 and 2022 respectively.
It is believed that the higher supply of gloves from the expanded capacity will offset the increase in demand, effectively exerting downward pressure on selling prices. In addition, recent strides in vaccine discovery are expected to affect the average selling price (ASP) of gloves as the urgency of glove orders would be reduced.
"We don't foresee any significant changes to the current ASP of nitrile gloves until at least the third quarter of next year. It should stay healthy at the level of US$60 to US$90 per box of 1,000 pieces. There are spot prices on it but there should not be a significant change until the end of next year," Ang says, adding that overcapacity is not a concern either since SSN has a steady and adequate customer base.
"We have a good range of products such as specialty medical and surgical gloves. We are not announcing overly ambitious numbers like 20 lines at a go," he adds.
Meanwhile, for its construction business, Vizione has an order book of about RM2 billion, which Ng expects will last the company until 2024.
"The construction and property industries were badly hit during the MCO (Movement Control Order). But the release of more projects by the government has been keeping us occupied in these segments," Ng says.
He says Vizione's construction focus is to attain government concessions as well as to build affordable homes. It aims to complete 100,000 units of affordable homes in the next two to three years.
"With the ongoing pandemic, affordable homes priced at about RM350,000 per unit are in demand. We are going back into that," says Ng.
Vizione was previously actively involved in affordable housing before widening its scope to include infrastructure and engineering works.
It clinched the RM90 million 9.6MW installed capacity small hydro at Empangan Pedu, Daerah Padang Terap, Kedah, on Aug 7, and is tendering for hostel projects in Sabah and Sarawak, road works in Peninsular Malaysia, four dams across the country, as well as others, bringing its total tender book close to RM2 billion.
"We are actively involved in the bidding for solar and hydropower projects as well as government concessions for infrastructure as these are recurring income for us. We are now in the advanced stage of negotiations for a 50mw hydropower project, which should be concluded soon," Ng says.
According to him, Vizione's RM377.6 million road enrichment project in Kota Kinabalu, which was awarded on Dec 31, 2018, has been completed, while its RM90 million Butterworth to Penang island submarine pipelines project is nearly finished and will be handed over in October.
"With projects coming back onstream, our foray into the glove industry and ability to successfully list SSN in the next two years will greatly strengthen our position as an integrated player. We expect very positive figures from our upcoming gloves business," he says.
Year to date, Vizione's share price has risen 171% to close at 46 sen last Thursday, giving the company a market capitalisation of RM352.71 million.