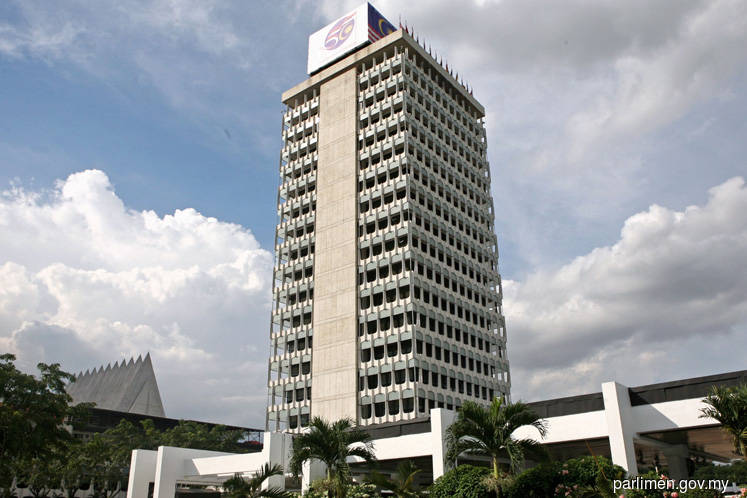 KUALA LUMPUR (April 4): The proposed amendment on Article 1(2) in the Federal Constitution will effectively turn Sabah and Sarawak into territories, unlike states currently, said Federal Law Minister Liew Vui Keong.
Speaking at a press conference outside the Dewan Rakyat today, he said the proposed amendment has already taken into account the view of the special committee on the Malaysia Agreement 1963 that is currently at work.
"The special committee is chaired by the Prime Minister with the presence of chief ministers of each state, alongside the respective Attorney-Generals and other high-ranking officers.
"They have been consulted and deliberated on this issue, in fact the most important thing is that we have agreed to amend through this special committee," said Liew. "You can see very well that Sabah and Sarawak will be termed as territories."
To recap, Sabah and Sarawak are seeking more autonomy from the federal government, and are seeking to establish each state as a partner that is equal to the West Malaysia as a whole, as supposedly premised in MA63.
The Constitution (Amendment) Bill 2019 is to amend Clause 2 of Article 1 in the Federal Constitution, which currently groups all Federation states into one, to put Sabah and Sarawak in another grouping as it was prior to an amendment in 1976 — although still described as 'the States of the Federation'.
Liew did not detail why this Bill should be passed before other separate amendments can be conducted to promote greater autonomy of the two states, but said it is "a giant step forward for many things to come for us to continue to live and unite under the Malaysian sun".
On calls by the opposition to establish a separate special select committee on the matter, Liew said it can be done but since it is a government Bill, the government will not initiate a proposal to establish one.
"We have tried to engage with them (opposing MPs) but they refused to hear us.
"[But] we will continue to do so. I personally think that they are not totally against the amendment but they do have some reservations, hopefully they will come to their senses and support the Bill," he added.
Earlier, the motion to read the Bill for the first time in Dewan Rakyat was opposed by opposition MPs who described the amendments as cosmetic and does not truly differentiate Sabah and Sarawak from other federation states.