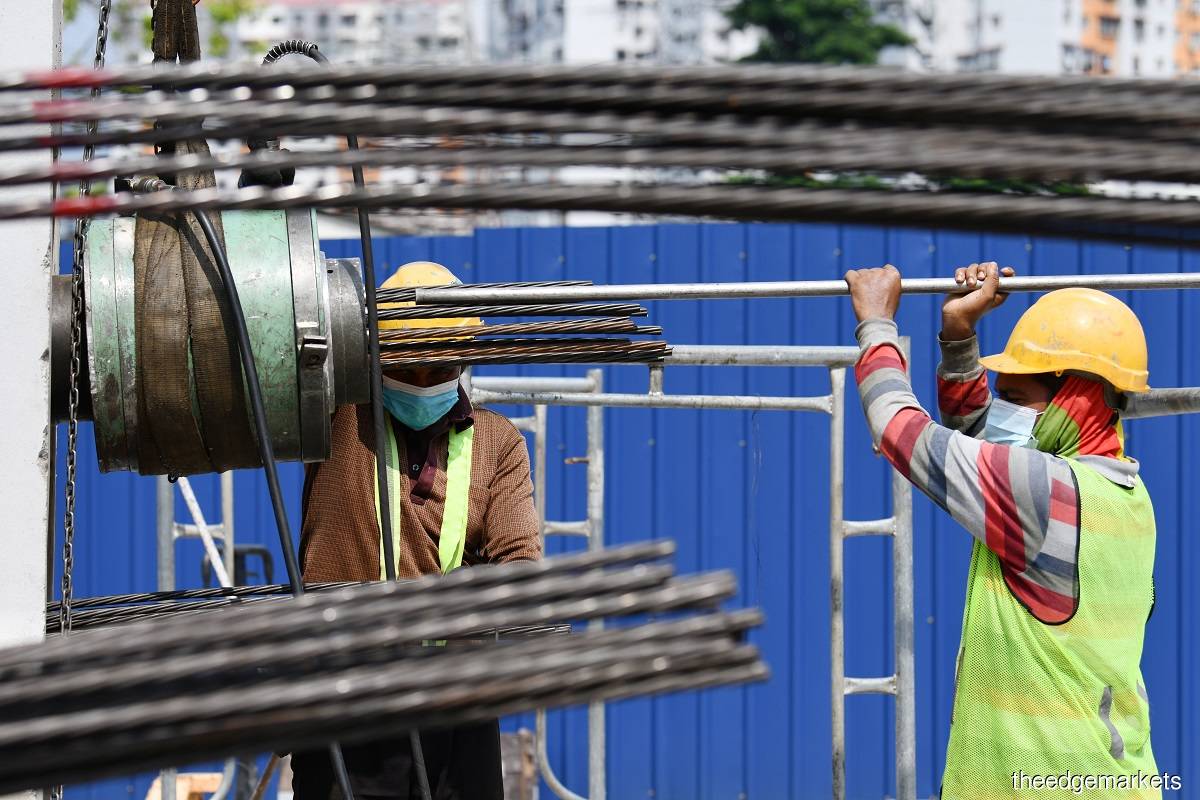 KUALA LUMPUR (July 5): Melima Consortium, comprising four subcontractors, stands to lose RM100 million following a legal dispute between the Damansara-Shah Alam Elevated Expressway (DASH) project's turnkey contractor, Turnpike Synergy Sdn Bhd, and main contractor Panzana Enterprise Sdn Bhd.
In a statement today, Melima said it was forced to halt construction works on DASH Package CA4 in March this year, following Turnpike's unilateral termination of their contract with Panzana. Turnpike is a member of the Prolintas Group.
After several unsuccessful attempts to collect payments due, Melima appointed Thomas Philip Advocates and Solicitors to seek an urgent resolution to their outstanding claims for works completed.
"My client has been left high and dry since March, despite honouring their part of the contract. The fact that this is happening even as we all face unprecedented economic and social hardship as a result of the ongoing pandemic compounds the already unfair situation my client is currently facing," said Thomas Philip founder and managing partner Mathew Thomas Philip.
He urged all parties to recognise the economic and emotional duress being caused to Melima and the many businesses, workers and families that are impacted by this dispute.
"Someone has to be accountable for this unacceptable situation. On our part, Thomas Philip will do everything we can to make sure this is addressed squarely and resolved fairly," he added.
Melima representative Alex Toong said the subcontractors have been making extensive efforts to urgently engage with Panzana and Turnpike in order to arrive at a solution with regard to sums outstanding under the project.
These efforts include the presentation of a proposal to salvage their appointment, which would see Melima committing to completing construction of their portion of the DASH CA4 project within six months.
Toong said Melima was brought in from early 2019 to "rescue" portions of the project following disputes between Panzana and its previous subcontractors.
"Over the last two years, we have poured our financial resources, blood and sweat into completing 3.6km of the 4km elevated structure. We have executed our scope of works in a timely manner and submitted progress claims which were verified by the project consultants overseeing our works.
"However, we have not been paid as promised, and our appeals highlighting that we too need to pay our employees, suppliers, and financiers have failed to gain a response. With about RM100 million due to us, we are in very dire straits," said Toong.
He added that Melima had previously highlighted to Turnpike that the consortium's portion of works on DASH CA4 was already 90% complete, and Melima has the knowledge, capacity and material to complete the remaining works in six months.
Melima is prepared to help Turnpike complete the whole structure or finish the parts that it has partially completed, said Toong, although the consortium has not received any reply from Turnpike to its proposals.
Turnpike has also appointed yet another contractor to take over Melima's works, he added.