This article first appeared in The Edge Financial Daily, on October 11, 2017.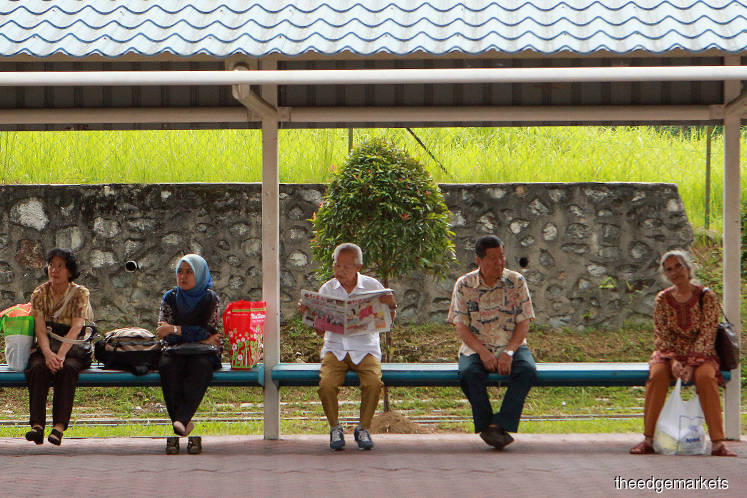 KUALA LUMPUR: The elderly or retirees should look for jobs to help sustain their living amid improving life expectancy. Alternatively, the government should consider a universal pension for the poor.
These are the recommendations of Universiti Malaya economics and administration professor Datuk Norma Mansor, who said basic healthcare provided by the government is no longer sufficient for the elderly, who are now living longer, and Malaysia has to prepare for more citizens becoming elderly, defined as 65 and above.
"Basic healthcare is not sufficient anymore as they need other kinds of care. Now, in postmodern society, [with] the demands of modern work, families may not necessarily be able to care for them [properly]," she told reporters on the sidelines of the third international conference on social protection organised by the university's Social Security Research Centre (SSRC). The conference this year was themed "Migration, Development and Social Welfare: Implications and New Insights".
Norma said studies have shown that people's savings get depleted with the purchase of houses and healthcare.
"So, we are talking about an economy where individuals have to look at other options. One option is to go back to work after retirement. The government can consider providing incentives to employers to rehire retirees, which is [being] done in Singapore.
"Alternatively, the government could provide basic universal pensions for the poor. There is the [RM300 monthly] 'Bantuan Orang Tua' (senior citizen financial assistance offered by the women, family and community development ministry), but you have to prove that you are really poor [for that].
"So, there can be reforms within the public sector's context where the elderly get a universal pension monthly to support them in their old age like in Thailand, where 500 baht (RM63.47) is allocated to the elderly every month," she said.
She added that the SSRC is now studying what the government can do, within the fiscal space permitted, to prepare for an ageing nation.