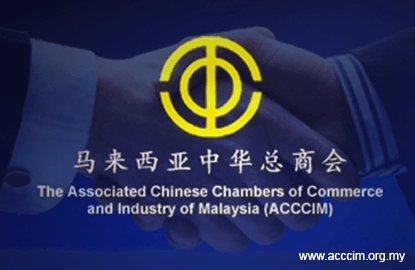 KUALA LUMPUR (Nov 11): The Associated Chinese Chambers of Commerce and Industry Malaysia (ACCCIM) is urging the government to "explain transparently, all the pros and cons, risks and opportunities" to all stakeholders in relation to the much-vaunted, yet still controversial, Trans Pacific Partnership agreement (TPPA).
In a statement congratulating the Minister of International Trade and Industry Datuk Seri Mustapa Mohamed and his team on the recent conclusion of the TPP negotiations and the release of the full TPP agreement's text last Thursday (Nov 5), ACCCIM president Datuk Ter Leong Yap said now is the time for the government to explain all to get stakeholders' buy-in.
"This will allow businesses to gain more informed insights into this game-changing free-trade agreement," he said.
He also recommended sufficient time be given to the Cabinet, Parliament and the public to "study, debate and make comments" on the text of the TPPA and the forthcoming cost-benefit analysis reports.
"It is also recommended that full consultations be held with all national level chambers of commerce and affected stakeholders, and other interested parties, to ensure transparency, obtain their constructive feedbacks, and to allay all parties' doubts and concerns," he said.
Furthermore, the ACCCIM recommended a high-level committee with both public and private sectors' participation be set up to study the effects and impact of the terms  of the TPPA.
 
The association is of the opinion the conclusion of TPPA is a bold step toward open trade and regional integration that represents more than 40% of the global trade.
 
"ACCCIM noted that the concluded TPPA is expected to be signed, will be of a high-standard, ambitious, comprehensive, and balanced agreement,
 
"It is hoped that the TPPA will promote economic growth, support the creation and retention of jobs, enhance innovation, productivity and competitiveness, raise living standards, reduce poverty in the 12 signing countries, and promote transparency, good governance, and enhanced labour and environmental protections," it added.
 
ACCCIM will also undertake a feedback study of its own and engage with its constituent members, the business community, as well as relevant authorities on the details of the TPPA, over the next few weeks.