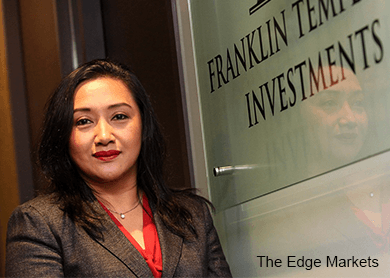 KUALA LUMPUR (Dec 17): The concerns surrounding the impact of the retreat in global oil prices on the Malaysian market has been overplayed, and has exacerbated the volatility in the Malaysian market in December 2014, said Franklin Templeton Investments.
"I believe this concern has been overdone as we believe the reduction in oil revenue as a result of the drop in oil prices can be compensated by removal of fuel subsidy in October 2014 and increase in revenue with the implementation of goods and services tax (GST) by April 2015," said executive director and head of Malaysia fixed income and sukuk of Franklin Templeton Investments, Hanifah Hashim.
In a note to clients yesterday, Hanifah said the government has fiscal tools for manoeuvre at its disposal should the need arise, as the government seems committed to balance its budget by 2020.
Nonetheless, she expects a challenging year ahead for the fixed income market in Malaysia, amid better economic growth in the US, growth woes in China and stagnant economic growth in Japan and the Eurozone.
"Looking ahead, 2015 will be a challenging year for the fixed income market in Malaysia as improving US economic growth, while it is good news, but it will eventually lead to a rise in US interest rate.
"A rise in US interest rate could introduce some volatility in our local bond market as well," she said.
Going forward, Hanifah said the Malaysian market could see liquidity support from Japan and the Eurozone.
On Malaysia's interest rate, she expects rates to "remain benign" as Bank Negara would not want to risk economic growth and business and consumer sentiments by increasing the overnight policy rate (OPR) too soon, amid low global prices of oil.
While the implementation of the GST will increase the inflation rate, Hanifah said the lower oil prices will balance out the inflation rate post implementation.
"We remain positive on the Malaysian corporate credit and sukuk assets as the country's fundamental remains strong and our government has also shown willingness in building a strong fiscal position, especially [in] introducing unpopular measures that could result in short term pain, but long term gains," she said.