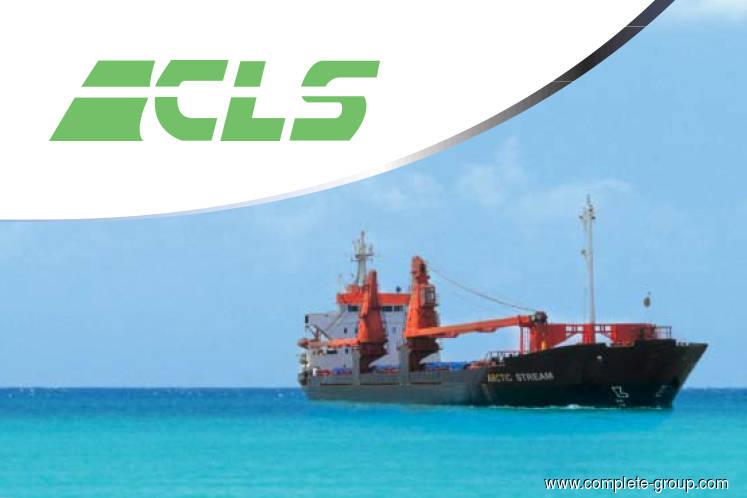 KUALA LUMPUR (Aug 14): Shares in Complete Logistic Services Bhd fell as much as 7.8% this morning after the group announced that it was planning to sell substantial shareholdings in three of its wholly-owned companies.
At 11.05am, Complete Logistic Services was trading down 7 sen or 7.78% at 83 sen with 489,300 shares changing hands. Its market capitalisation stood at RM113.66 million.
Yesterday, Complete Logistic Services said it was planning to sell 80% of its shareholdings in wholly-owned Dolphin Shipping Agency Sdn Bhd (DSA), Guper Integrated Logistics Sdn Bhd (GIL) and Gems Logistics Sdn Bhd to SH Cogent Logistics Pte Ltd for RM85.6 million, cash, as the group moves to realise "substantial value" from its investments in its forwarding, haulage and warehousing businesses.
The disposal is expected to result in a gain of RM57.27 million to the group.
The disposal includes two pieces of leasehold land in Johor and Selangor, measuring about 14,961 sqm and 10,667 sqm respectively, together with a warehouse each on both the lands.
All three companies are profitable as of the full year ended March 31, 2019 (FY19). DSA had a profit after tax (PAT) of RM1.1 million, while GIL and Gems' PAT stood at RM6.99 million and RM2.11 million, respectively.
See also: Complete Logistic plans dividend with stake sale in three subsidiaries for RM85.6m