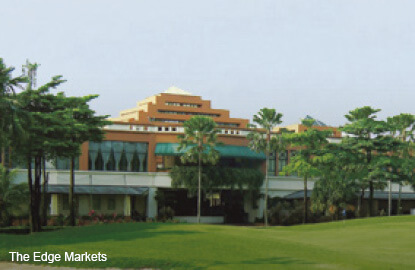 This article first appeared in
The Edge Malaysia Weekly
, on January 9 - 15, 2017.
MWE Holdings Bhd is facing a complaint from Datuk Ling Keak Ming, managing director of its wholly-owned Melati Mewah Sdn Bhd, over a land deal.
Ling has lodged several letters of complaint with the Securities Commission (SC) and Bursa Malaysia since May last year alleging that the land deal was not in the best interest of shareholders.
In the letters sighted by The Edge, Ling alleged that MWE had failed to disclose certain material information to Bursa, and is sacrificing shareholders' interest by executing a joint development agreement (JDA) with Pristine Primavera Sdn Bhd to develop nine pieces of leasehold land measuring approximately 119.09 acres, which include the Monterez Golf & Country Club in Shah Alam.
MWE had announced the JDA with Pristine Primavera on Nov 30, 2016.
But the problem between Ling and MWE started in May 2015, when the company proposed to sell the same pieces of land to Pristine Primavera for RM54.93 million.
Ling wrote to Bursa and the SC in May last year, complaining about the circumstances and the way the proposed sale was pushed through the board of Melati Mewah, adding that the price tag was way below the market value of the land.
MWE had said that Cheston International KL Sdn Bhd had valued the land at RM31 million. Following Ling's complaint, the SC asked MWE to do another valuation through CH Williams Talhar & Wong Sdn Bhd.
The new valuation, done in August 2016, valued the land at RM155 million.
On Nov 30, MWE announced that it was terminating the proposed sale of the land to Pristine Primavera and would instead enter into a JDA with the company.
This prompted Ling to write to the authorities on Dec 9 last year, saying that the JDA was announced without prior approval from the board of Melati Mewah. The board of directors, including him, were instead asked to ratify the decision at a meeting on Dec 9. He said he objected but was outvoted by the other two directors.
Ling also alleged that the terms of the JDA were skewed in favour of Pristine Primavera as the landowner was entitled to only RM180 million out of the estimated gross development value of RM1.5 billion.
MWE was also required to contribute RM25 million to buy back the golf memberships from members, which is estimated to cost RM50 million. On the other hand, Pristine Primavera would be allowed to charge the land to banks for RM120 million.