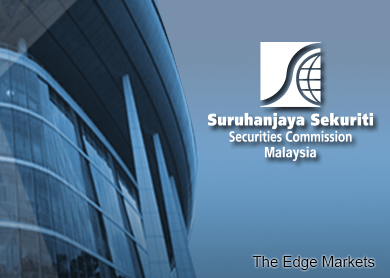 KUALA LUMPUR: The Securities Commision Malaysia's (SC) announcement last Friday of syariah-compliant securities was largely summed up by market analysts as one with "no surprises" , but counters that were kicked off the list still felt the heat, more notably IOI Corp Bhd, Selangor Properties Bhd and Hong Leong Industries Bhd.
IOI Corp declined as much as 11 sen or 2.7% to reach an intraday low of RM3.94, before regaining some lost grounds to close six sen or 1.5% lower at RM3.99, with a market capitalisation of RM25.67 billion.
In a note last Friday morning, PublicInvest Research said the removal of IOI Corp was the most notable of casualty this round. Though it was largely anticipated, due to the recent demerger and spin-off of IOI Properties Bhd, which left its total asset base a little short, it said selling pressure on the stock could remain, though perhaps not as fierce.
"Selling pressure is not anticipated to be overly intense as syariah-based funds only hold some 5% of its share capital, [which is] not particularly difficult [for the market] to absorb given its liquidity and large cap standing.
"The immediate disposal criteria remains in place for securities trading in-the-money, but the current weakness in market conditions would more than likely see that condition not being met, more so in the light of its recent price slide, thereby providing some near-term relief for IOI Corp," it said.
Two other notable absentees from the fourth edition of the syariah-compliant list are Selangor Properties and Hong Leong Industries. Selangor Properties fell 17 sen or 3.2% to RM5.18, with a market capitalisation of RM1.84 billion. Hong Leong Industries fell 16 sen or 3.4% to RM4.50, bringing its market value to RM1.49 billion.
A total of 13 companies were excluded from the list this time, which used a revised screening methodology, while 19 stocks were added, bringing the number of syariah-compliant securities to 647. 
The research house expects less pronounced selling for other companies excluded from the list, as most of the securities are not as widely followed. 
"Any potential selling pressure on securities reclassified as non-syariah-compliant may open up buying opportunities for conventional investors to accumulate good quality stocks at relatively undemanding valuations."
Aside from the earlier three, the other exclusions are: Ancom Logistics Bhd (unchanged at 16.5 sen), D'nonce Technology Bhd (down half a sen or 1.12% to 44 sen), FACB Industries Inc Bhd (up two sen or 1.82% to RM1.12), Komarkcorp Bhd (up half a sen or 1.02% to 49.5 sen), Lion Diversified Holdings Bhd (unchanged at 10 sen), Menang Corp (M) Bhd (unchanged at 81 sen), Xingquan International Sports Holdings Ltd (down 1.5 sen or 2.44% to 60 sen) and Yong Tai Bhd (up one sen or 1.89% to 54 sen).
Integrax Bhd and Malaysian Airline System Bhd were removed following their delisting from the bourse.
"IOI Corp is still an attractive investment proposition while Selangor Properties is an interesting undervalued situation for the longer-term holders," said the research house.
Of the 19 stocks added to the list, the more notable ones are: newly-listed Malakoff Corp Bhd and the reinstatements of SapuraKencana Petroleum Bhd, Bumi Armada Bhd and Press Metal Bhd.
In an interview before the release of the updated list last Friday, Press Metal chief executive officer (CEO) Datuk Paul Koon Poh Keong revealed that the Islamic community was keen on the stock, which fell off the syariah-compliant list following the SC's biannual review in December 2013.
"We do hear when we engage with some of the funds that they are interested in us but they can only invest in syariah-compliant companies," he said, adding that the company had thus expanded efforts to be syariah-compliant.
Overall, PublicInvest Research said there were no surprises in the latest edition of the list of syariah- compliant stocks.
This article first appeared in The Edge Financial Daily, on June 1, 2015.