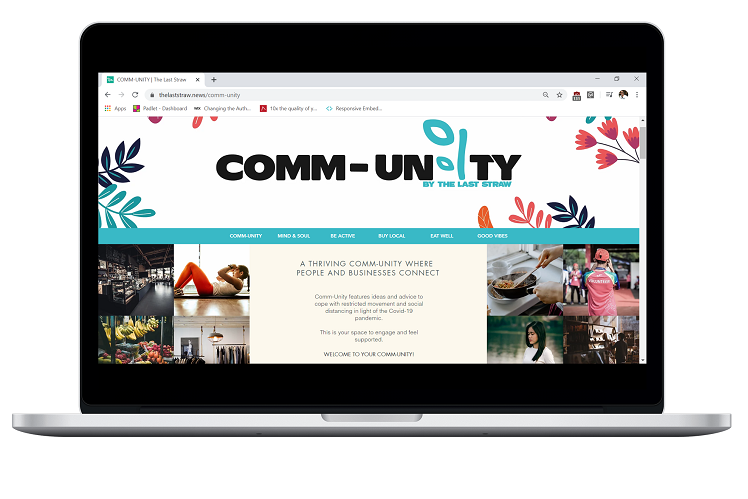 KUALA LUMPUR (April 10): Community-driven content hub COMM-UNITY by The Last Straw was launched yesterday for people, businesses and social causes to support each other during the Movement Control Order (MCO) and beyond.
In a statement April 9, Strategic Public Relations Malaysia (SPRG Malaysia), which launched the hub, said COMM-UNITY, derived from the words "communication" and "unity", is a free digital media platform that aims to unite people by fostering a strong community spirit during this period.
It said the platform is a subsite hosted on SPRG Malaysia's sustainability news portal The Last Straw.
SPRG Malaysia general manager Stefanie Braukmann said this was a difficult time for many and the firm wanted to contribute to the community in a meaningful way, using its skills and resources as a communications consultancy.
"We realised that what we need most while having to remain 'physically distant', is to 'socially connect' with others.
"Feeling and acting as one big community will help us cope and reassure us that we are not alone and can and will get through this pandemic together," she said.
Braukmann said content on the site is far-ranging and includes advice and demo videos from experts and specialists as well as laymen content creators, covering a wide range of topics.
Looking beyond the MCO towards recovery, COMM-UNITY emphasises the need to support local businesses which are struggling to survive through its Buy Local category, she said.
Braukmann said that initially, businesses featured on the site are those that remain open and are still able to provide their products or services during MCO.
"However, other local businesses will be featured once restrictions are eased or lifted," she explained.
"We hope that via our COMM-UNITY platform, we can highlight and promote a wide range of local businesses and connect them with their potential customers. Once the MCO has been lifted, it will help them to bounce back with a supportive clientele," she said.
For more information, visit https://www.thelaststraw.news/comm-unity.