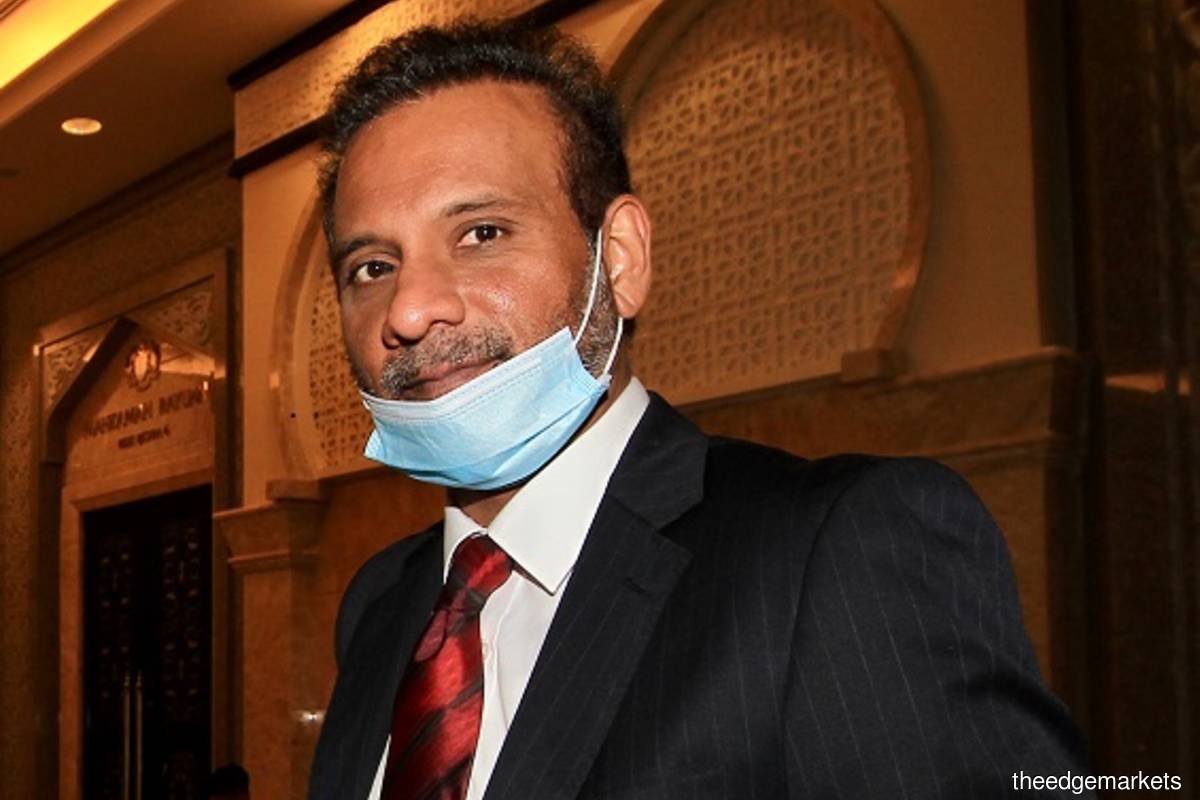 KUALA LUMPUR (July 21): Commotion erupted in the Dewan Rakyat today, after a Pakatan Harapan lawmaker was stopped from playing an audio recording detailing plans to award Umno MPs with senior positions to attract them into Parti Pribumi Bersatu Malaysia (Bersatu).
In the recording, a person who is said to be heard talking about plans to make Bersatu the party with the most number of MPs, by giving positions in government-linked companies (GLCs) to Umno MPs to entice them to cross over to Bersatu.
Ramkarpal Singh (PH-Bukit Gelugor)(see pix) claimed that the voice in the clip was that of Prime Minister Tan Sri Muhyiddin Yassin, who is also the acting chairman and president of Bersatu.
Seconds after he played the recording during his debate on the royal address, Deputy Speaker Datuk Seri Azalina Othman Said instructed him to stop doing so.
Azalina objected to Ramkarpal's action on the grounds that the MP had not informed the Speaker about his plan to play an audio recording in Parliament.
"Yang Berhormat, this is supposed to be a debate, not for you to include an audio clip. There was no notice to the Dewan," said Azalina. "I was caught off guard. [I wouldn't allow this] unless I was informed there would be an audio clip."
Azalina also requested Ramkarpal to cite the Standing Order that allows an audio or video clip to be played in the Dewan Rakyat.
In response, Ramkarpal said there is no provision which restricts an MP from doing so.
He said: "The Dewan has been deprived of the best evidence and I wonder why. I say that the voice in the recording is indeed that of the prime minister."
The lawmaker was however allowed to read out what was said in the clip, which centred on "the scheme of things" for Bersatu to attract around 10 Umno MPs, before Bersatu forms a new government.
The positions the man in the clip was offering to the MPs included cabinet positions and chairmanship in GLCs.
Later at a press conference, Ramkarpal said reports have been lodged with the police and the Malaysian Anti-Corruption Commission on the audio recordings.
He added that he intended to play the recording, in order to ask Muhyiddin to confirm or deny whether it was his voice in the clip, and to ask government ministers whether action has been taken by the relevant authorities on the matter.
"I played the recording as it is relevant to my speech," he argued, adding he will also write to the relevant authorities to obtain the latest updates on their actions on the reports.
Bersatu, which was previously a component party of Pakatan Harapan, joined hands with Umno and PAS to form a new federal government in March.
This was after the Pakatan Harapan federal government collapsed, when then-Bersatu chairman Tun Dr Mahathir Mohamad resigned as prime minister, followed by Bersatu's exit from the coalition.
For more Parliament stories, click here.