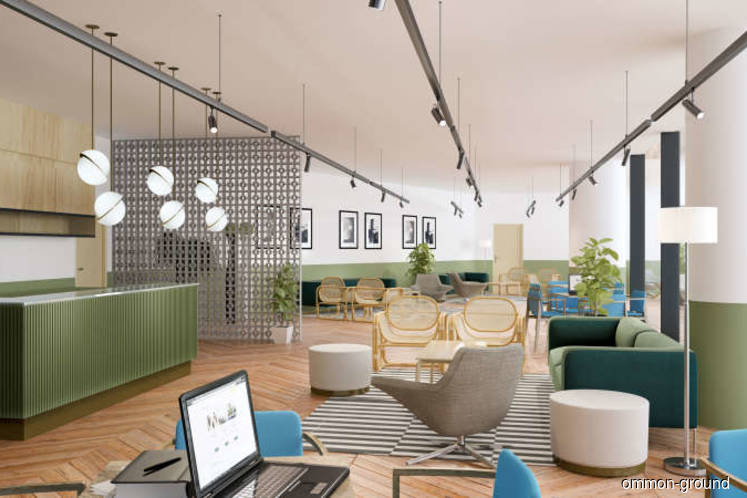 GEORGE TOWN (Feb 13): Malaysia's largest co-working space operator, Common Ground, launched its first Penang venue at Moulmein Rise Shoppes, Pulau Tikus here tonight.
Common Ground chief executive officer and co-founder Juhn Teo said the opening of the new oulet brought the homegrown co-working brand's total number of venues to date to 14, both domestically and abroad.
"Aside from Kuala Lumpur, Penang's emerging infrastructure and business market have rendered the city more than well-equipped to become the nation's next most sought-after business nexus.
"We at Common Ground feel that the market is at the right climate to begin introducing our co-working lifestyle that is built on community and synergy," he said in a speech at the launch of the outlet by Penang Chief Minister Chow Kon Yeow.
Located on the second floor of Moulmein Rise Shoppes, Teo said the 18,000-square feet co-working space would accommodate over 250 entrepreneurs at any given time and would propel the growth of small and medium enterprises (SMEs) in Penang.
Meanwhile, Chow said the opening of the first Common Ground in Penang was also in tandem with the state's Penang 2030 Vision and indicated that Penang is ready to become Malaysia's next business nexus.
He said the launching of Common Ground Penang could not have come at a better time as the state aimed to be part of the Industry 4.0 Transformation, which revolves around big data analytics, e-commerce, crowdsourcing, cloud computing and the Internet of Things.
"From startups to SMEs to even larger corporation, a dynamic co-working platform will aid in fostering the connection and synergy required for the innovative growth of the business ecosystem.
"We hope the business community here in Penang will grow their network and enjoy this beautiful and collaborative space," he said.