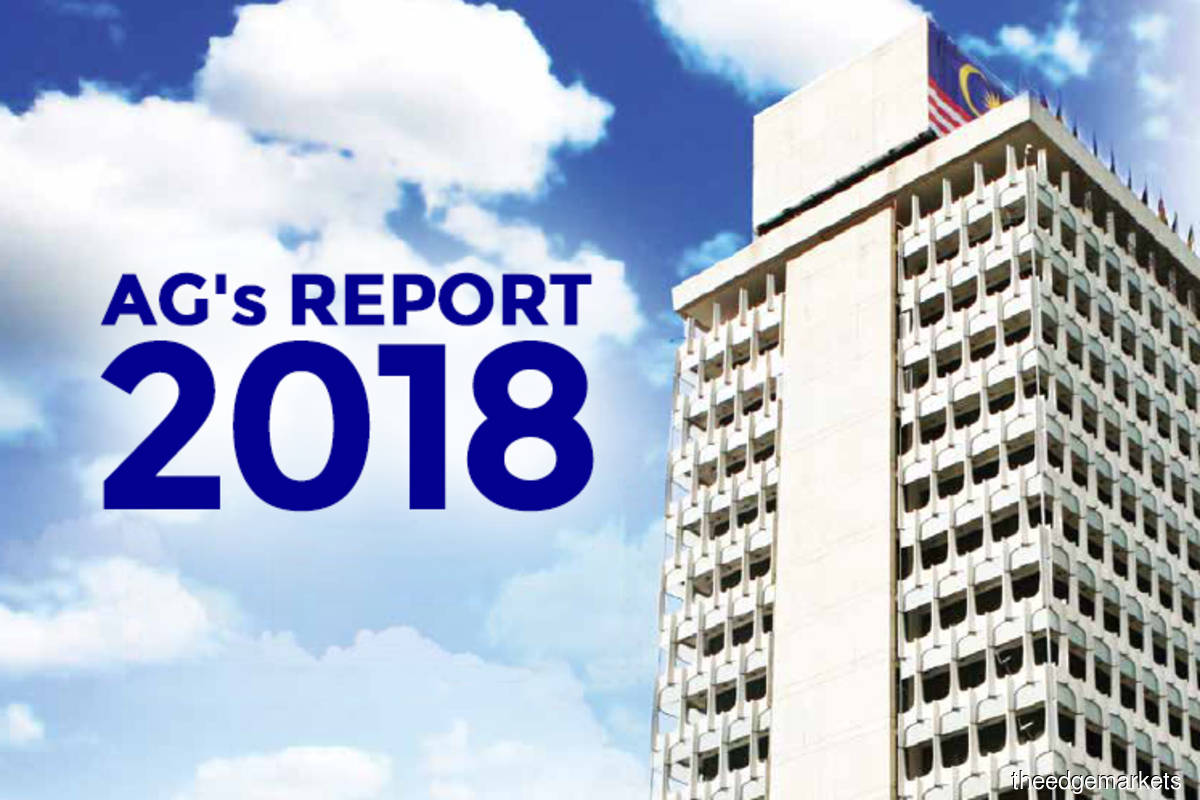 KUALA LUMPUR (July 14): Department heads or officers-in-charge at all ministries, as well as government departments and agencies, have been recommended to set up an internal investigation committee to address issues with elements of malpractice, wastage and extravagance.
According to the Auditor-General's Report 2018 Series 3, disciplinary action or surcharge should be imposed against civil servants who are found to be negligent or failed to perform their responsibilities without reasonable cause that resulted in the government incurring losses.
"As a proof of high commitment, department heads or officers-in-charge should take immediate action as recommended by the Auditor-General.
"Reports on action taken and supporting documents must be submitted to the Audit Department, to enable the status to be updated in the Auditor-General's Dashboard at http://agdashboard.audit.gov.my," the report said today.
It also said that monitoring, supervision and enforcement should be strengthened to ensure that any programmes and activities are implemented efficiently and economically, so that they will achieve the targeted objectives.
"Despite good planning, there are still weaknesses in terms of implementation that need to be addressed to avoid wastage and failure in achieving the targeted impact," he said.
The report also said that lack of coordination between the agencies was one of the contributing factors in weakness of implementation resulting in the programme not being completed within the stipulated period, unsatisfactory quality of work and increased costs.
Accordingly, the report recommended that a detailed study of the project proposal be carried out first, before approval is given.
It said that integrated planning and coordination between the departments and agencies involved needs to be done, especially for large projects and activities that involve national interests and security.
The report also said that for government programmes or projects worth more than RM50 million, ministries and departments need to comply with the value management implementation guide issued by the Economic Planning Unit.
Apart from that, the report also recommended that department heads or officers-in-charge should have skills in procurement and provide adequate training to officers involved in procurement management.
"Department heads or officers-in-charge need to improve the management of government assets to avoid wastage and take maintenance, monitoring and supervision duties seriously.
"Records on assets need to be constantly updated in preparation for the federal government implementing accrual accounting," the report said.
For more stories on the AG's Report 2018, click here.