This article first appeared in The Edge Financial Daily, on June 19, 2017.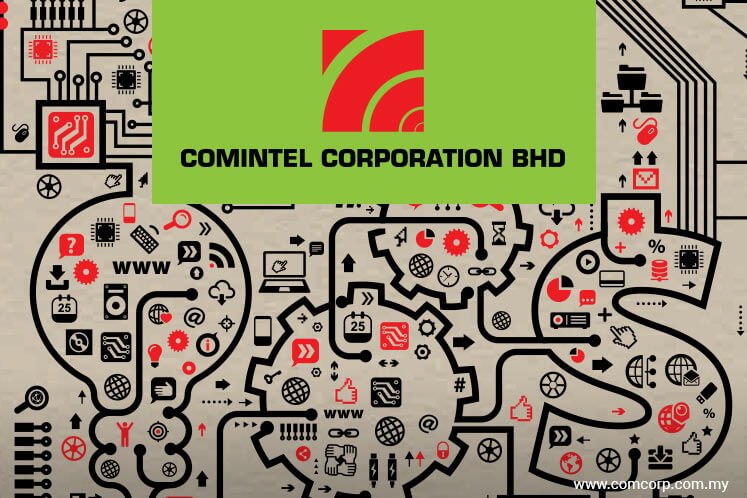 KULIM: After numerous extensions due to technical problems, Comintel Corp Bhd's 2mw gasification renewable energy plant in Kuang, Selangor, would be commissioned this August.
Seen as a new revenue stream for the group, the green technology business — undertaken by its wholly-owned subsidiary Comintel Green Technologies Sdn Bhd — could emerge as the main revenue stream in about two years as the market for this product is huge, said executive director Loh Hock Chiang.
The group's defence maintenance business, meanwhile, is set to be phased out as it has been reporting losses for the past five years after the government cut up to 50% of its annual defence budget due to the economic slowdown.
"Our Kuang revenue will be based on the current approved feed-in tariff of 42.3 sen per kilowatt/hour. Based on 90% availability, the annual gross revenue will be about RM6.67 million.
"This portion of revenue will only commence at the earliest in August, pending the commercial operation date from [the] Sustainable Energy Development Authority [of] Malaysia (Seda). Our contract is a 16-year renewable energy power purchase agreement with TNB (Tenaga Nasional Bhd)," Loh told The Edge Financial Daily.
Growth of the green technology segment is exponential as the technology is scalable and easily installed at any site in the world, particularly in developing countries, apart from being environmentally friendly. It uses readily available raw materials, such as palm oil waste or biomass.
Loh said there are vast opportunities in the sector based on the amount of palm oil waste available in the country, meaning that there are thousands of megawatts of energy waiting to be tapped.
"Capital expenditure depends largely on the type of feedstock used to generate energy from waste. Going forward, we would like to focus on solving the challenges faced with municipal solid waste (MSW).
"Our system powered by thermal decomposition is suitable because it is modular, decentralised and need not be large. It costs about US$5 million (RM21.4 million) to US$7 million per megawatt to install, which is dependent on the waste composition and moisture content," he said.
Comintel recently completed the first half of the initial operation date (IOD) test, which constitutes the main test before TNB verifies the system's compliance.
Prior to this, Seda approved the extension of the feed-in tariff commencement date (FiTCD) to July 31.
"We should complete the IOD by June and once the FiTCD is in place, the plant can start operation," Loh said.
The plant is able to power up to 2,000 urban residential units and 4,000 rural residential homes, whereas in commercial areas, it could support 400 units.
Comintel, which has traditionally been involved in electronic manufacturing services (EMS) and systems integration, including defence maintenance, has been experimenting in the green technology field for five years.
The diversification into the green technology segment, which falls under the systems integration umbrella, is expected to see the company take on calls by Indonesian and Filipino governments that are keen on the plant.
He said Comintel is able to design systems to use 250 tonnes of MSW a day, or up to 1,000 tonnes a day for cities.
"There are ongoing discussions with these governments that might want to set up [similar] plants. These countries do not want incineration as a solution to handle their MSW challenges when there are better approaches.
"Once the plant in Kuang takes off, we might get substantial orders and be able to roll out [similar plants] in the region beginning [in the] financial year ending Jan 31, 2019 (FY19)," he said, adding that the speed of expansion depends on financials.
"We might look at investors [in the long run] because a majority of the projects will be on an own-and-operate basis, involving substantial capital outlay. In return, this would provide [a] sustainable long-term revenue stream," he added.
Comintel's net profit for FY17 jumped 31% to RM17.6 million from RM13.5 million in FY16, as revenue grew 8% to RM406.8 million from RM376.7 million.
The improved performance was due mainly to higher shipments of products in its manufacturing segment, efficiency improvement in the group's front-end manufacturing processes, strengthening of the US dollar and lower losses from its systems integration segment.
Meanwhile, Loh said the EMS segment, which contributed more than 90% of revenue, will continue business as usual as the group looks for a marketing partner for its light emitting diode home and street lighting products in Malaysia and overseas.
"There are negotiations going on with a local player and a foreign corporation to partner with us to market the lights here and overseas respectively," he said.
Comintel's share price closed down two sen or 1.83% at RM1.07 sen last Friday, giving it a market capitalisation of RM151.2 million.