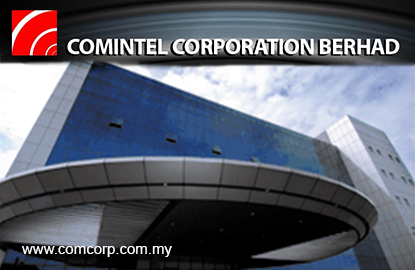 KUALA LUMPUR (Feb 3): Comintel Corp Bhd's (Comcorp) wholly-owned subsidiary Comintel Sdn Bhd is proposing to acquire the balance 30% it does not own in Comlenia Sdn Bhd for RM540,000 from SELEX Sistemi Integrati S.p.A In Liquidazione.
In a filing with Bursa Malaysia today, it was revealed that Comintel had entered in a share purchase agreement with SELEX to acquire 450,000 shares, representing a 30% stake in Comlenia, in which it already holds a 70% stake.
Comlenia is principally engaged in the provision of electronic systems testing and repair, development of test programs and the provision of integrated logistic support.
Comintel said the proposed acquisition is consistent with the company's long term business plan to strengthen its system integration and defence maintenance segments to cater to the needs in this niche market.
Upon completion, Comlenia will be a wholly-owned subsidiary of Comintel and an indirect wholly-owned subsidiary company of Comcorp. The proposed acquisition is expected to be completed by the first quarter of 2016.
Comintel shares were up 3 sen or 4.72% today at 66.5 sen, with a market capitalisation of RM93.1 million.