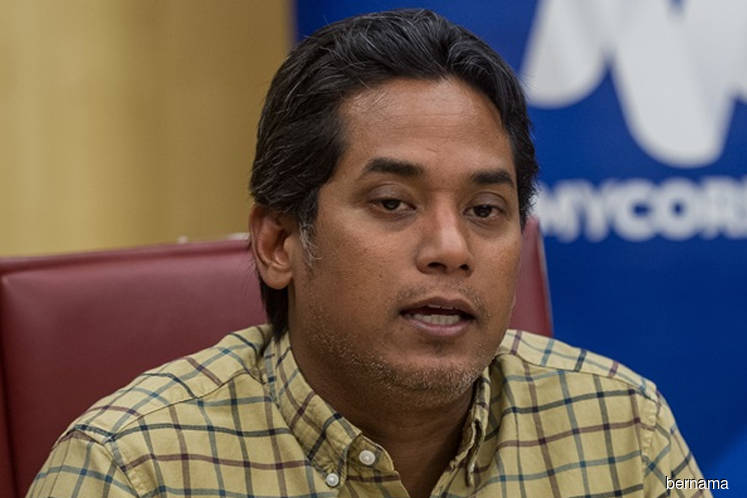 KUALA LUMPUR (Aug 12): Rembau Member of Parliament Khairy Jamuluddin has asked fugitive financier and a key figure in the 1Malaysia Development Bhd (1MDB) scandal Low Taek Jho or Jho Low to come back to Malaysia to face the law.
In a tweet today, Khairy said, "Come back to Malaysia and face the authorities. If you are innocent, stop hiding. For as long as you are on the run and the other related court cases (SRC) remain pending, my party cannot move beyond the 1MDB issue and rebuild."
The MP was responding to Low's statement today that accused Prime Minister Tun Dr Mahathir Mohamad of "hijacking" the legal proceedings of other countries by seizing the Equanimity yacht illegally.
In a statement from Low's spokesperson, he said: "It is clear that the Mahathir regime has no interest in a fair and just legal process. His hijacking of established and long-running legal proceedings in other countries involving those governments (such as the United States) in the Equanimity matter prove this beyond any doubt."
On Saturday, it was reported that Dr Mahathir said Malaysia will sell the yacht as soon as possible to the highest bidder. He had said Low must prove that the yacht is his and not bought with money stolen from Malaysia if he doesn't want it to be sold by the government.
On Tuesday, the Equanimity sailed into Malaysian waters, docking at Pulau Indah, Selangor where lawyers for 1MDB laid claim on the super yacht. This followed Indonesia's agreement to return the yacht to Malaysia, which has claimed the yacht was bought with money stolen from 1MDB.
Meanwhile, Khairy had contested and lost to Datuk Seri Dr Ahmad Zahid Hamidi in the UMNO presidential elections in June.
Khairy had been vocal on the need for change within the party after the Barisan Nasional, led by UMNO's then president Datuk Seri Najib Razak, lost the 14th general elections.
Najib has already been charged with seven counts of money laundering, criminal breach of trust and abuse of power over funds transferred from former 1MDB unit, SRC International, to his personal account.