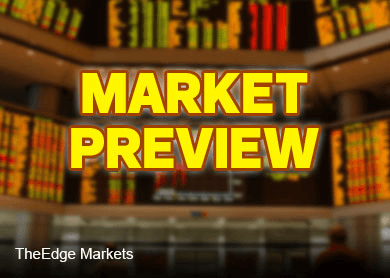 KUALA LUMPUR (June 16): The FBM KLCI is expected to remain weak and consolidate further today in line with the overnight fall at most global markets following the collapse of talks between Greece and its creditors.
Stock markets around the world fell on Monday, pressured by the collapse of 11th-hour talks between the near-bankrupt Greece and its creditors, with investors worried about the possibility the country could default, according to Reuters.
Risky assets like equities and crude oil were widely lower, though major stock indexes ended off their lows of the session and the euro recovered from earlier weakness against the dollar to trade slightly higher, it said.
AllianceDBS Research in its evening edition Monday said that dampened by last Friday's weak down close, the FBM KLCI was in the red throughout the day on June 15.
The research house said the benchmark subsequently broke the 1,727 support to settle at the lowest low of 1,722.16 (- 12.21, - 0.70%) since Jan 13 as market participants continued to play on the selling side in anticipation of a lower market.
"In the broader market, losers outnumbered gainers with 777 stocks ending lower and 150 stocks finishing higher. That gave a market breadth of 0.19 indicating the bears were in control," it said.
AllianceDBS Research said that the market witnessed further selling pressure on June 15.
The research house said the lower high and lower low indicated that sellers continued to be the dominant force in the game play with buyers remained on the sidelines.
"Over the past 11 market days, we had 9 days of down close with only 2 days of up close, this explained the reluctance on the part of market participants to buy into the market given the uncertain market outlook.
"Market lost its fort at 1,727 as the overwhelming selling supply overcame the buying demand.
"Given the weak down close, the benchmark index is expected to test lower level again with immediate support at 1,718," it said,  
AllianceDBS Research said a fall below 1,718 would put pressure on the market down to the subsequent support at 1,706.
The research house said the overhead resistance was pegged at 1,727, adding that indicator wise, the MACD was still below the 9-day moving average line.
"The analysis of overall market action on June 15 revealed that buying power was weaker than selling pressure.
"As such, the FBM KLCI would likely trade below the 1,722.16 level on June 16," said AllianceDBS Research.