This article first appeared in Capital, The Edge Malaysia Weekly, on February 4, 2019 - February 10, 2019.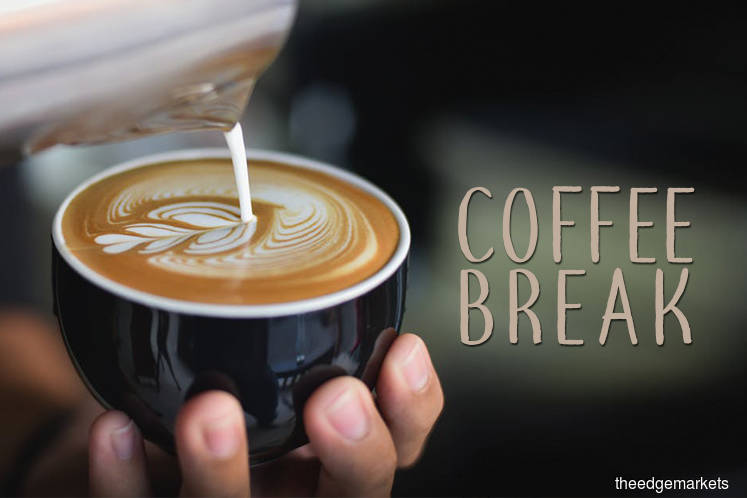 Dear Madame Agony,
You may remember my Ms Sia, who wrote to you about choosing between me and N. Last May, I'm happy to say, she finally ditched N. I wish I could tell you that we lived happily ever after but we have a lot of house cleaning to do.
As you know, I'm old. Because I love her, I also have to deal with these stupid contracts signed by that old flame of hers. Many, many, many billions were borrowed using her name by the fatty who is nowhere to be found.
I know all about the sanctity of contracts, however stupid the terms may be. But what to do, Ms Sia and I don't have enough money. We hope these friends of ours, with whom several of these contracts have been signed, can understand our difficulties.
Our powerful old friends are very nice — one even wrote us a beautiful song to commemorate the 45 years we've known each other. If he didn't say it was a memento of our long friendship and the shorelines we share, one might even mistake it for a love ballad. There was even a music video (MV) on Facebook with our panda in it.
Some people think they wrote us a song because I was very touched when our other friends in Thailand University dedicated a song to us late last year. But that is just their guess because many people can write beautiful songs because they are inspired by deep friendships and relationships.
Although you did not advise Ms Sia to choose me, you did correctly remind her that she has to make a choice and not just sit at home feeling helpless. So, maybe you can share some useful insights on how to amicably settle differences with this old powerful friend? Can we settle it for a song, you think?
M, Putrajaya
Dear Ms Sia's chosen old man,
I was very surprised to get your letter, you know, since you have a reputation for being a dictator and are always doing things your way. I guess that is not all true.
I am very happy you and Ms Sia have each other now. I just watched a documentary about the billions of borrowed money, the champagne, the super yacht and the diamonds. I heard that a son of the man you scolded during the Asian financial crisis was one of the funders of the documentary.
Anyway, your "powerful friends" issue is a complex one. I'm afraid it goes beyond my usual relationship expertise. But I agree the song is very nice. With lyrics like "my right shoulder shelters you from the wind and rain … saved my left shoulder for you to lean on", it is more romantic than drama theme songs. If music is the food of love, play on indeed!
Speaking of lefts and rights, this popular Indonesian song comes to mind: "Madu di tangan kananmu, Racun di tangan kirimu, Aku tak tahu mana yang akan kau beri padaku." [Honey's in your right hand, poison's in your left hand, I don't know which one you will present me with.]
The song is also like a love song, nice to dance to. With Valentine's Day coming soon, maybe you and Ms Sia can invite your powerful friends over and listen to the song together and talk over good food.
By the way, have you let them know you would very much like to find the billion-dollar fatty? I bet that would touch you even more than a song, wouldn't it? Who knows, maybe one of your powerful friends will bring you both presents.
I think you will need divine intervention to settle things for a song but I know you will remember to get a good discount on those contracts. I don't have to remind you that you and Ms Sia need to be on the same page, right?
Anyway, remember, unless you can force their hand, people are more likely to give a discount if they are happy and think the both of you are worth it.
Best,
Aunty Agony
PS Remember your promises to Ms Sia. I will pray for divine intervention for happily ever after.
Save by subscribing to us for your print and/or digital copy.
P/S: The Edge is also available on Apple's AppStore and Androids' Google Play.