This article first appeared in Capital, The Edge Malaysia Weekly, on December 2, 2019 - December 08, 2019.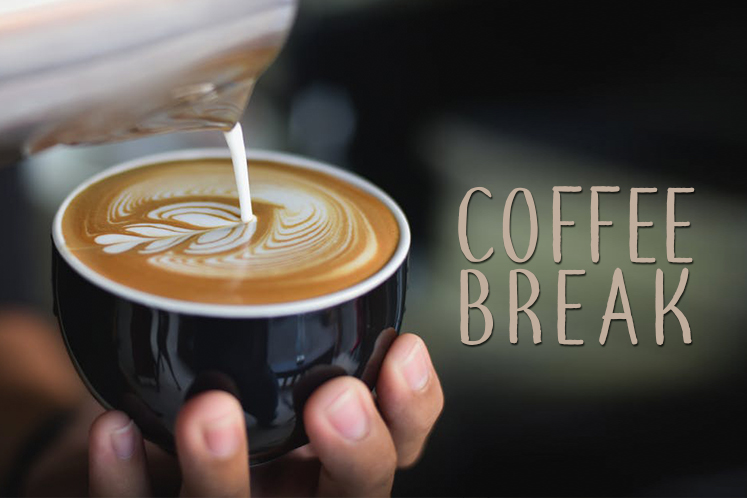 A friend asked recently if I would mind having a househusband. You know, a "male taitai"? Speaking of role reversals, several  friends have pondered aloud if they should stalk their parents on social media. It seemed like only yesterday that conversations centred on how parents should "monitor" their kids online — within limits, of course. Parents, presumably, just want to protect their children, but talking of monitoring one's parents in cyberspace, aren't people in their 50s, 60s and 70s all grown-up?
If age was ever a reliable yardstick for being able to tell the difference between sense and nonsense, that may no longer be the case with the pervasive spread of half-truths and deep fake technology on social media. Didn't the big tech companies affirm that they do no evil, which would also mean paying their fair share of taxes, right?
No wonder people are uncertain about the future, as if it were not already uncertain enough with the inevitable march of technology, which has already seen robots displacing thousands of jobs. Even occupations that require professional certifications are not secure and may no longer pay enough to get a decent roof over one's head. The concerns are real. In one special administrative region where public disillusion is widespread, someone long known as "Superman" has been given a new moniker — "king of cockroaches". How quickly roles have changed.
Yet, there are people who still have time to indulge in mindless chatter, which led one nonagenarian to sarcastically ask if he should go and pick up someone's ashes.
For now though, most people here still have jobs. One can even make enough as a ride-sharing driver to cover the monthly instalment on a RM25,000 Perodua Axia and make the depreciating asset pay for itself.
But remember not so long ago, when rental income could cover house instalments?
Yet, even ride-hailing jobs may be fleeting when people can work from virtually anywhere and drivers are no longer required. Will one's skills be enough then?
Apart from keeping books and stocktaking, machines can already tirelessly sew, clean, fetch, cook and make coffee or cocktails. Artificial intelligence (AI) will be able to tell if you've had one too many drinks or are under-aged, and offer you a glass of San Pallegrino instead.
A study by Stanford University last year found that an AI algorithm was just as reliable or even better than radiologists in screening chest X-rays for 11 of 14 pathologies. And it only took 90 seconds for the AI programme to complete screening 420 X-rays, compared with about three hours on average for radiologists. In another study, the University of California's robot pharmacists were found to make nearly zero per cent prescription errors compared with 3% for humans. And AI needs no rest.
Google's engineering director Ray Kurzweil predicts robots will have the capacity to outsmart the human brain by 2029, which is less than 10 years away.
But at what point does technology stop becoming being mere assistants to people, like Rosie the robot in The Jetsons, Kit in Knight Rider or R2D2 and BB8 in Star Wars? Will we one day accept androids as equals, like Data in Star Trek: The Next Generation?
I'm tempted to bring up universal basic income so that everyone displaced by technology can benefit from that social safety net.
Back to my friend's question, I choose to answer it by asking him whether he could accept a woman replacing Daniel Craig as Secret Agent 007.
His response: "Why not? Ladies know good Scotch too. Imagine her using her licence to kill in stilettos."
Indeed, it was two women who set the right kind of example for the civil service when it came to unreasonable directives from the top.
Is the world prepared for more roles to be reversed?