This article first appeared in Capital, The Edge Malaysia Weekly, on May 28, 2018 - June 03, 2018.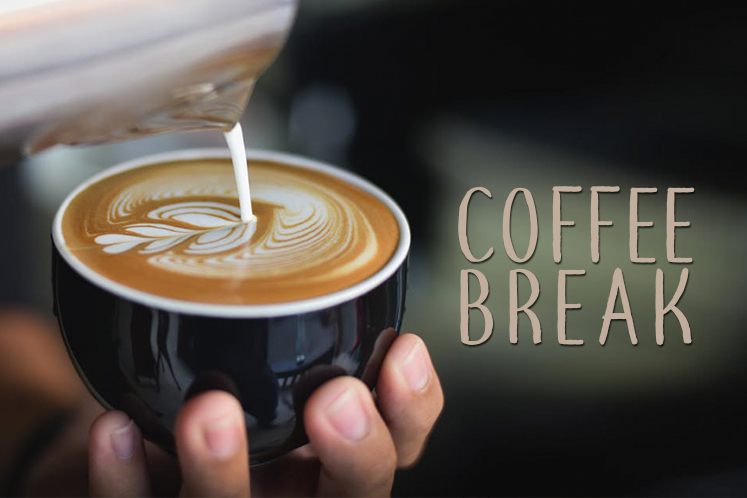 Sithique, an employee at a mamak stall some of us frequent, is sporting a new slim moustache. He used to have a massive one that twitched whenever he became excited about the ringgit-Indian rupee exchange rate.
There is a joke among the patrons of this eatery that he is its real owner and has several villages to his name in his home country.
Lately, Sithique has been in high spirits, tarik-ing tea to new heights and launching occasionally into a head bobble while yarning with his friends.
As all this goes on, a Tamil song from the 1970s is blaring in the background with lots of violin and the flute. The song speaks of hope and a better tomorrow.
Sithique joins a couple of his regulars at a table that evening. One of the young men, Ari (short for Arizal, we think), stops to tease Sithique about his new moustache. His friend Taufik, whom they affectionately call Taugeh (his head, in their view, is too large for his body, making him look like a bean sprout) is busy calculating his wedding expenditure.
He is planning to tie the knot in a few months after (much to all his friends' shock) his fiancée accepted his marriage proposal. Taugeh alternates between getting the invitation list done and watching wrestling on TV — entertainment courtesy of Sithique.
They get distracted while watching the wrestling match. They are all looking over a piece of paper on which Ari is trying to draw something. Sithique leaves and returns with a blank sheet and a pencil. The friends get into an intense argument and take turns to draw diagrams on the piece of paper.
Half an hour passes, and a van goes slowly by, the loudspeaker on its roof booming in a Chinese dialect what might be the merits of drinking soy bean milk and consuming soy bean curd.
The tau foo fah guy gets out of the van. In a thick Chinese accent, he loudly asks Sithique how business is doing. Sithique's head goes into an extended bobble. Translation: it's good.
In no time, tau foo fah guy, Ah Seng (but known as Leslie to his young female patrons), joins them and is as engrossed as the rest.
An argument ensues and it gets quite heated this time around. Sithique leaves and goes about his business muttering vulgarities in Tamil. Ah Seng — oops! — Leslie goes off too, clearly upset. He can be heard muttering "manyak susah la".
Meanwhile, Ari and Taugeh take their ta pau-ed dinner and head for home, obviously tense.
Left on the table are the remnants of a torn piece of paper and several diagrams more complex than the Berjaya shareholding structure.
The remnants of the paper read: "The fourth PM (the protégé of the second PM) put the eighth PM (his first protégé) in jail 20 years ago but returned as the seventh PM to release the eighth PM (his first protégé) and to put the sixth PM (his second protégé, and the son of his mentor the second PM) in jail after the sixth PM (protégé No 2 and son of the second PM) put the eighth PM (protégé No 1) in jail.
"The second PM was responsible for the fourth and seventh PM being made PM in the first place, so will he — the protégé of second PM and fourth and seventh PM — show the sixth PM any mercy?"
We hear the four — Sithique, Ari, Taugeh and Ah Seng @ Leslie — are still not on talking terms.
Save by subscribing to us for your print and/or digital copy.
P/S: The Edge is also available on Apple's AppStore and Androids' Google Play.