This article first appeared in Capital, The Edge Malaysia Weekly, on December 24, 2018 - December 30, 2018.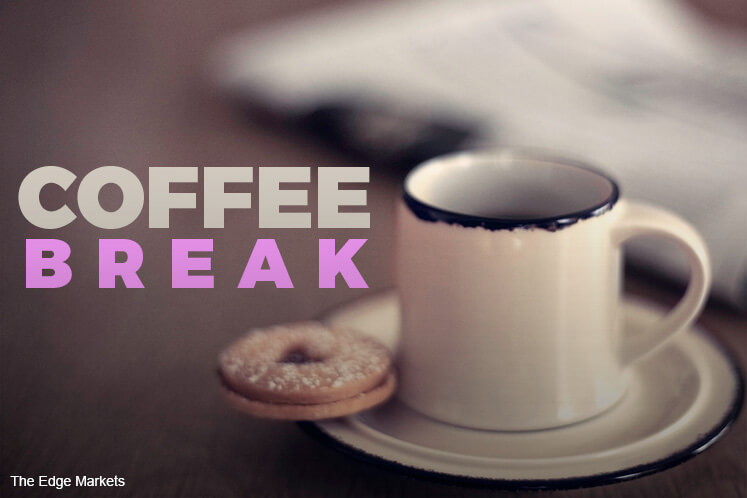 Woohoo! Christmas and New Year are just around the corner. The holiday mood has set in. It is time to celebrate and party. What a year it has been! This year must surely have set a record for the unprecedented number of criminal charges filed against politicians.
But, honestly, haven't we all been guilty of some form of theft? Take for example, items from a hotel room. I bet each of us would have, at some point, checked out from a hotel with that pretty little shampoo bottle or moisturiser that smelt oh so heavenly.
And what about the complimentary TWG branded tea sachets in the mini bar? How can you resist that? Luckily, these items are accounted for in your room rate and it is totally okay to take them home guilt-free.
But what about the towel, bathrobe or kettle? Well, those are a definite no-no.
A poll in 2013, conducted by myvouchercodes.co.uk, revealed that 69% of Britons admitted to stealing from a hotel while on a foreign holiday. Items that went missing included a kettle, curtains, artwork, picture frames, cutlery, food and drinks, batteries and light bulbs. The most popular items were towels and linen. And not only did guests have no qualms about breaking the Eighth Commandment, but ironically, the Bible was the 10th most stolen item.
What some guests think they can help themselves to can get bizarre. Last year, a Russian couple were caught leaving Turkey with bags stuffed with almost everything, according to a news report. They were spotted with bulging luggage by a hotel employer who uncovered their loot: 14 rolls of toilet paper, five litres of Baileys liqueur poured into a plastic bottle, two bathrobes, several towels and slippers, 7kg of oranges, and even flowers from the hotel garden, complete with the roots attached. In the end, the couple paid for all the items, valued at US$231, before they were allowed to leave.
In Malaysia, we have our own list of trinkets and valuables that go missing from hotel rooms. Hospitality experts say it is common to find whiskey bottles in the mini bar emptied and refilled with Chinese tea or vodka bottles replaced with water.
Restaurant items are also not immune, such as cute pepper and salt shakers. Cutlery is another favourite. Some hotels do budget for the loss of these smaller items and hence, may not make a big fuss about it.
One of the most baffling incidents occurred during a large government conference in the Klang Valley. After the delegates had checked out of their hotel and were heading to the airport, the staff were stunned to discover that 10 rooms had been stripped bare, with only the bed frames remaining. The guests had helped themselves to hairdryers, 42-inch LCD television sets, curtains, carpets, bidets and even shower heads. The "enterprising" group had apparently come prepared with very large suitcases.
With thousands of ringgit worth of items missing, what did the hotel do? Rumour has it that the managment informed the police as soon as they found out about the looting and the cops managed to nab the delegates at the airport. The items were retrieved and no charges were pressed.
Incidentally, different nationalities seem to prefer certain items. One may like lamp shades, carpet and furniture, and another may go for rice cookers.
How do you know when it is okay to take items from a hotel room? Yes, they may be small change compared with the millions pilfered from companies or billions plundered from the country's coffers. Still, the rule of thumb is that you can take whatever you are meant to consume or whatever the hotel will throw out after your stay, says a travel blog.
Ultimately, if you know you should not take it or feel a tinge of guilt, it is best to leave it alone.
If your upcoming holiday plans include a hotel stay, remember: 'Tis the season for giving, not stealing.
Save by subscribing to us for your print and/or digital copy.
P/S: The Edge is also available on Apple's AppStore and Androids' Google Play.