This article first appeared in Capital, The Edge Malaysia Weekly, on January 28, 2019 - February 03, 2019.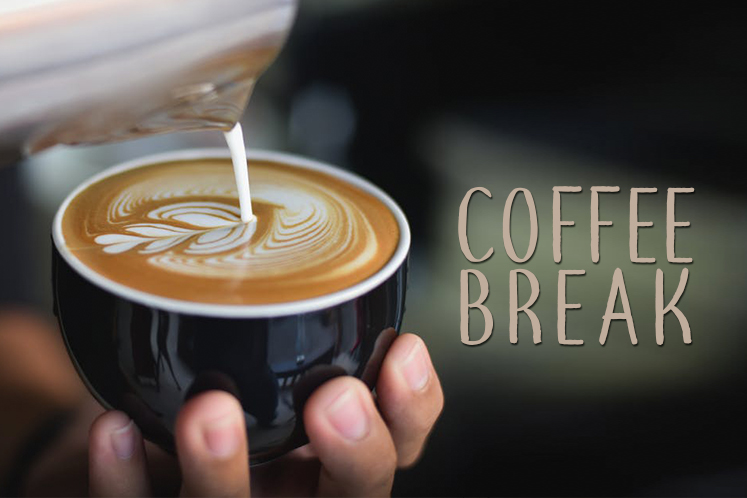 In this current oversensitive age, there are, sadly, too many people who feel that having fun is apparently a crime.
There is a legend that exists about people like that, and the legend's name is Footloose. In the movie, the hero, played by Kevin Bacon, rescues a town that has outlawed dancing and music through the sheer power of tight white tank tops and Kenny Loggins.
Would it surprise many of you to know that Footloose was actually based on a real-life town in the US? Elmore City in Oklahoma had banned public dancing as the elders thought it would lead to sin and an increase in teenage pregnancies.
Of course, that never happened, even after the town started to hold high school dances.
I bring this up in the light of the "controversy" surrounding current Attorney-General Tommy Thomas, who was videoed dancing alongside Chief Justice Tan Sri Richard Malanjum at a private annual gala dinner hosted by the Sabah Law Society. Also present was de facto law minister Datuk Liew Vui Keong and the likes of Datuk Ambiga Sreenevasan and Siti Kasim — all dancing to what most of us agree is the most uncle song ever, Chubby Checker's Let's Twist Again. Yet the fallout from the video was swift and, in some cases, accompanied by a surprising level of vitriol.
The way people were going on about it, I honestly thought Thomas had videoed himself doing a mash-up of Hotline Bling and Dying Inside to Hold You, uploaded it to YouTube and titled it Slay.
But you had the likes of PAS president Abdul Hadi Awang saying that there would have been resignations in the West if top legal officials and members of the executive had been seen dancing together.
He even said that if the elderly in England and the US themselves feel embarrassed to dance, we should not be more West than the West.
Unless I missed an equation where the amount of fun you can have has an inverse relationship to the position you hold, Hadi's argument seems a little odd.
But, of course, there are those who point out that it wasn't the dancing they had a problem with, rather, it was the fraternising, and that it would chip away at the rakyat's trust, which seems a tad overdramatic.
PKR leadership council member Nik Nazmi Nik Ahmad said the judiciary and executive had to be mindful about how they mingle in public. He pointed out that in 2016, people had questioned then AG Tan Sri Mohamed Apandi Ali dancing with the BN ministers, wondering if there had been a conflict of interest. Saying that, some of the suspicion was probably due to the fact that the former ruling government was knee-deep in the 1Malaysia Development Bhd scandal by then.
The fact is that what was seen recently cannot be seen as the same thing. According to those who were there, they were dragged on the stage at the same time, and this event is one that is held every year and has been since 2001.
Plus, according to CNN, dancing is good for your health. It helps to improve your memory, balance and coordination. More importantly, dancing has no age limit and is open to everyone from toddlers to senior citizens.
The bigger picture is that we do not have a right to dictate the limits of people's freedom to do what they want. Because the last time the Malaysian people felt their freedom was being taken away from them, they changed the government.
So, don't be a stick-in-the-mud, unless you want to feel the wrath of Kevin Bacon. Just shut up and dance like the whole world is watching.
Save by subscribing to us for your print and/or digital copy.
P/S: The Edge is also available on Apple's AppStore and Androids' Google Play.