This article first appeared in The Edge Malaysia Weekly, on December 4, 2017 - December 10, 2017.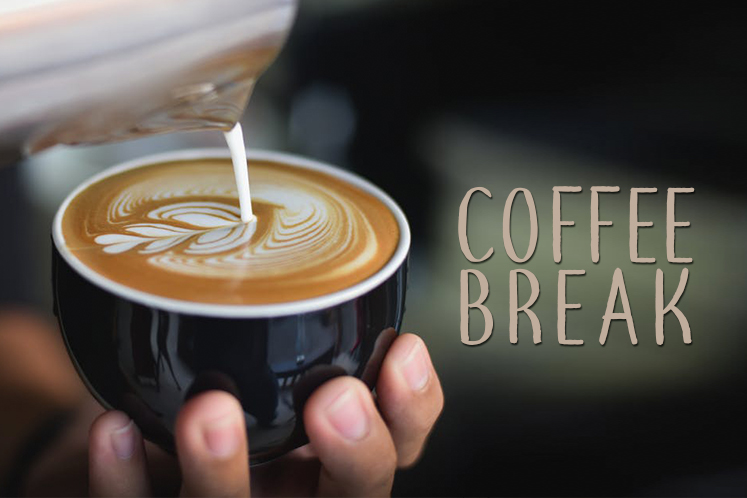 In 20 years, our universities will teach graduates all about durians as part of their political science studies. That's because clearly, the brilliance of our strategic use of durians as a diplomatic tool is now emerging.
At a time when China is asserting its influence over the South China Sea and its surrounding regions, we have now discovered the fruit as potential leverage of our own.
Basically, feed the Chinese our Musang King and get them high on its rich, heavenly splendour. Once hooked, they'll be forever dependent on our unique Musang King variety for their durian fix, which means China will be then our best friend forever, of course.
(Sadly, we haven't sent durians to the White House this year — it might work on President Donald Trump. He might even revive the Trans-Pacific Partnership agreement just to have more durians in the US.)
Of course, this puts paid to the local consumption quota and Durian Economic Master Plan I proposed last July (see Issue 1172). The Chinese are still coming for our durians and instead of hiding them, we're trucking tons of them straight to them.
Look at the Malaysia International Durian Cultural Tourism Festival 2017 in Bentong two weeks ago. The Pahang Durian Entrepreneurs Association alone brought in five tonnes, reports say.
Bentong MP cum Transport Minister Datuk Seri Liow Tiong Lai was reported to be very happy to see 160,000 Chinese queueing up for hours to get their durian fix at the festival. So was Agriculture and Agro-based Industry Minister Datuk Seri Ahmad Shabery Cheek, who came up with the idea of the Malaysian Durian Festival 2017 held in Guangxi last month.
Heads up, political pundits: The very powerful Ministry of Durian Affairs will be hotly contested after the coming elections.
But whoever gets that portfolio will have a tricky job. It's not just about stuffing people with durians and bearing with the heat, but also dealing with logistics management, managing international durian markets and securing our domestic supply chain.
That last bit is critical. Earlier this year, reports say Chinese investors bought 121ha of our durian orchards. More acquisitions could come.
In other words, we are at risk of losing control over our durian production assets at home. We cannot hope to leverage durians for diplomacy purposes in the long run if we don't ensure ironclad control over the supply chain on our own soil.
So, how?
Clearly, the first action by the coming Minister of Durian Affairs is to push for a majority shareholding requirement for durian orchards. This is standard practice for national security assets like power plants.
(Although power plants may not be a good example since China General Nuclear Power Corp won the bid for 1MDB's power assets two years ago. But you get what I mean.)
In fact, this should be gazetted into law as quietly and as quickly as possible in the next Parliament session to prevent the Chinese lobbying against it to gain momentum. Speed and stealth are key strengths of our MPs, after all.
There are further critical steps to safeguard our durian assets, of course. But I only give 700 words' worth of free consultancy a day. (For rates, a comprehensive durian security plan and other add-on services, ministry people, please drop me an email.)
Now, this may sound overly complicated to you. But get this: The government is looking into a new mechanism to avoid any fall in Musang King prices due to dumping, said Ahmad Shabery.
This idea comes at a time when we are hoping to start exporting fresh — not frozen — durian to China in a year's time, subject to getting approval.
"Do not be surprised [that in the future] there will be an identification chip on a Musang King that allows buyers to trace the real fruit and other information like where it was planted," he said.
If we can do all that to keep Musang King prices up and guarantee its authenticity, surely we can take urgent action now to safeguard our durian interests at home.
Save by subscribing to us for your print and/or digital copy.
P/S: The Edge is also available on Apple's AppStore and Androids' Google Play.