This article first appeared in Capital, The Edge Malaysia Weekly, on June 29, 2020 - July 05, 2020.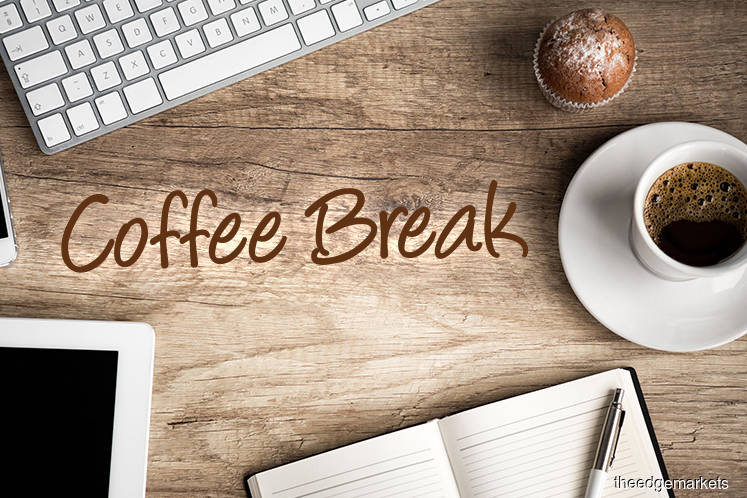 Dear Ma,
How time flies! I turned another year older earlier this month. No, I am not getting married yet. Kah Tak says he needs more time to settle into his new job. Did I tell you he is in politics? Well, he has been hopping from one party to another of late, doing some soul-searching, he says. Yeah, he is getting a lot of flak for his actions. I don't quite agree with what he is doing either, but he says many of his peers are doing the same thing, so he doesn't see it as a problem.
Anyway, remember my friend Dora Mong? Yes, she's the girl who wears heavy make-up and speaks in a squeaky voice. I should tell her to stop taking advice from the women's ministry if I care about her, right? So, I was chatting with her the other day and she said this year shouldn't count in our lives. Why? I asked. She replied, "Because the year is almost halfway gone and we didn't get to do much because of the Covid-19 outbreak. We should still be at last year's age."
She does have a point there. Come to think of it, it has been a surreal year so far. You know our government was given a reboot in March, right? The make-up of the current government is new, but there's a strange sense of déjà vu. We are seeing a lot of the same faces who held high-ranking positions more than two years ago.
Coincidentally, I recently binge-watched 365: Repeat the Year. If you haven't watched it yet, you should, Ma. It's really good. Just hold off cleaning the house for a bit. You know Korean dramas and their time travel story lines? Well, this drama is about 11 people given the chance to go back in time by one year. So, they try to change things but get caught in the same situation as before. I feel that's what's happening here of late.
Recently, we saw several high-profile corruption and money-laundering cases thrown out the window. Yes, no hearing of it was required. It's like nothing happened after two years. It gives me hope. All those nights spent wide awake worrying about being hauled up before the courts for not paying that traffic fine were entirely unnecessary.
By the way, Ma, I have a new boss. Yes, the one that was appointed last year got booted out because they said he had integrity and was too honest. They didn't like that he wasn't following orders and that he was an "early to work, last to leave" type. I read in the papers that some companies are having the same problems too. Politicians are also becoming more sought after than technocrats. Many are snagging the top posts in government-linked companies. Yes, that's why Kah Tak thinks being in politics will help him get into the corporate world. Never mind that he didn't graduate from those expensive, prestigious universities.
Don't worry, Ma. My new boss seems like a nice guy, although I don't think we would get much work done because he would probably need another six months to familiarise himself with his new role. By then, he would have his own ideas on how to run the company, which would probably take another 12 to 18 months to implement. So, this year will be a breeze. But, with the company already reeling from the impact of the ongoing Covid-19 pandemic, I hope they won't decide to retrench workers. Already, I have cut down on my coffee consumption and buying lottery tickets after taking a pay cut last month.
Ma, eat well. Remember to keep yourself warm on cold nights. I will come visit you once they have lifted  restrictions on travelling abroad.
Love always,
Nu Er
---
All characters in this article are fictitious, although they are inspired by true events