This article first appeared in Capital, The Edge Malaysia Weekly, on June 18, 2018 - June 24, 2018.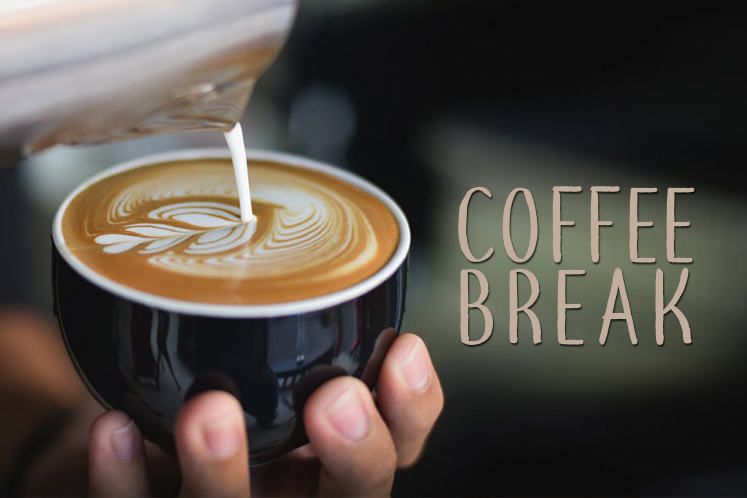 Some of us at The Edge have put our plans of venturing into politics on hold, what with the mandatory declaration of assets, pay cuts and so on. It seems being a journalist may not be so bad after all — we don't have that many assets to declare and our monthly pay is, well, not worth declaring.
At the rate things are going, don't be surprised to see Tun Dr Mahathir Mohamad in his Bata slippers on the bus going to the MRT station or heading for a sale at Kamdar near Jalan Tunku Abdul Rahman for Raya shopping.
Back to our dreams ... a particularly fabulous one was to be an adviser to politicians and take home up to RM200,000 a month. That works out to RM2.4 million a year, which is much more than what some heads of government-linked companies make. And they have to work really hard and be accountable to shareholders and the government.
Sigh … gone are the days of easy money, of little work but drawing a fat salary, and best of all, no deadlines. In the past, it seemed that one didn't really need to be a graduate to become a politician. Occasionally, you had to stand up in parliament and reply to some questions from the opposition. The most important thing was to make an appearance in your constituency every five years and make promises you won't keep, and maybe give out goodies, including ang pows.
But after May 9, the rules of the game have changed drastically. The current lot have killed the fun in politics by actually working, and keeping the rakyat at the top of their priorities.
And they seem to be working really hard. Finance Minister Lim Guan Eng holds a press conference every seven minutes. And if he is working, Tony Pua and Ong Kian Ming must be slogging away as well.
Anyway, let's not talk about any comparison with Ahmad Mazlan and fried rice, etc.
Whatever, journalism just doesn't allow one to experience the finer things in life — Cohiba Behike, Chateau Lafite or Krug wine and bubbly, and not forgetting Brioni suits and Bruno Magli shoes. The list is very long, and I am sure the women have Birkin bags on the list as well. By the way, how do you pronounce Hermès?
Let's check it out on the Internet, like the Gen Y do. It seems there are two ways to pronounce it. One rhymes with "Germies" and sounds like "Herpes", but with an "m". Like the first half of "hermit", then the first half of "measles" and rhymes with "Ger-mays", sounds like "Ur-maze" (exactly like that). Or, like "earn" without "n", followed by the second syllable of "amaze". (I'll ask my colleagues at the Options desk later.)
Okay, maybe I had better stick to brands we can pronounce, such as Bonia and Clarks.
But then again, while there are many good things happening, there are sudden shocks as well.
The planned revival of the national car, for instance. The knee-jerk reaction was, "Oh no, not again".
What's the new car to be called? Maybe we could call it Kereta Anda, Rakyat 1Malaysia, or Kar1 Malaysia, for short.
We'll set up the plant in Terengganu so that the RM60 billion East Coast Rail Link will actually find some use and not remain a white elephant. What is it the mat sallehs say, kill two birds with one stone?
After 25 years of Proton, billions in grants and terrible models such as the Juara, it is no wonder the national car plan did not whip up much enthusiasm. But then again, it depends on who you ask.
Speak to the vendors, who had a good thing going for a long while but were forced to up their game recently, and they will tell you Proton was a runaway success.
But ask regular folk and it is likely you may be called some profanity not fit to be published in this paper, and you may have to listen to gripes about water in the headlights and power windows that do not function, especially when it is raining.
Save by subscribing to us for your print and/or digital copy.
P/S: The Edge is also available on Apple's AppStore and Androids' Google Play.