This article first appeared in The Edge Malaysia Weekly, on November 26, 2018 - December 02, 2018.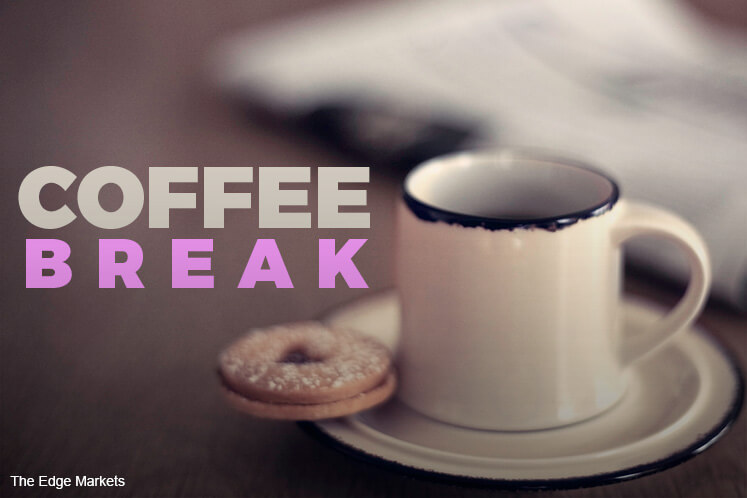 Open-air restaurants, mamak stalls, heck, even my favourite burger place in Bangsar will probably never be the same again come Jan 1.
If you haven't already heard, the Ministry of Health is issuing a ban on smoking anything with nicotine at all eateries nationwide. It doesn't matter if it's an open-air or indoor eatery with a designated smoking area. The bottom line is, NO SMOKING. That includes cigarettes, cigars, pipes, vape, e-cigarettes and shisha.
Non-smokers may feel like throwing confetti into the air while smokers (as my Facebook newsfeed suggests) are ready to break some chairs over this.
As for me, I lament the loss of an experience so entrenched in Malaysian society. It is a cultural loss!
It will never be the same for the retirees with weathered skin who sit in coffee shops holding a beer in one hand and flicking cigarette ash with the other as they talk politics.
What should they do? Replace the cigarette with a straw, pencil or stylus?
You might suggest, "Maybe stop smoking?"
Never! That's because any discussion about Malaysian politics won't feel the same without nicotine swirling around your system.
And can you imagine the future of mamaks? What is the mamak experience without a smoke (if you're a smoker) or second-hand smoke from the table next to you (if you're a non-smoker) while watching Liverpool crush Manchester United live?
Limau ais will never taste the same again, too.
I don't know if the ban includes pubs and clubs but if they are categorised as eateries by the MOH, then an integral part of clubbing will vanish forever. The next generation will miss out on so much. I kid you not.
As the disco lights flash green, red and blue and you're out on the dance floor flinging your limbs about in a synchronised manner, it's bound to hit you quickly that something is missing. Could it be the choking second-hand smoke that kinda made clubbing a little more fun?
Twenty-something males will have to work harder on their swagger as they will no longer be able to dangle a cigarette on their lips to give off that Marlboro Man vibe.
My smoker friends insist that beer will taste different without a smoke. Don't ask them to explain the science behind that, because it just does.
It seems we are moving towards becoming as sanitised and, might I add, as dull as our neighbour down south. Pubs and clubs in Singapore are smoke-free zones and smokers are only allowed to have a puff in designated areas.
God forbid, we may even start queuing up for every single thing and behave in a totally orderly manner when it comes to public transport.
My smoker friends feel like they are being robbed of their right to smoke their lungs out because the ministry has even said no to smoking areas.
They can understand not being able to smoke around pregnant women and children or in confined spaces, but not even being given a designated space to do so seems like a gross violation of rights.
After all, they argue, people who would make use of a smoking area are adults who are aware of the decision they are making about their health.
Will eateries lose their smoker clientele? Will mamak numbers dwindle? Will clubs lose some of their character?
"I guess I'll just switch to e-cigarettes that contain only highly addictive nicotine and no other added chemicals. I'll have my puff in the toilet since it's just water vapour and won't set off the fire alarm," a friend tells me rather forlornly.
Well, we'll see how effective enforcing the ban will be come Jan 1.
Save by subscribing to us for your print and/or digital copy.
P/S: The Edge is also available on Apple's AppStore and Androids' Google Play.