This article first appeared in The Edge Malaysia Weekly, on September 17, 2018 - September 23, 2018.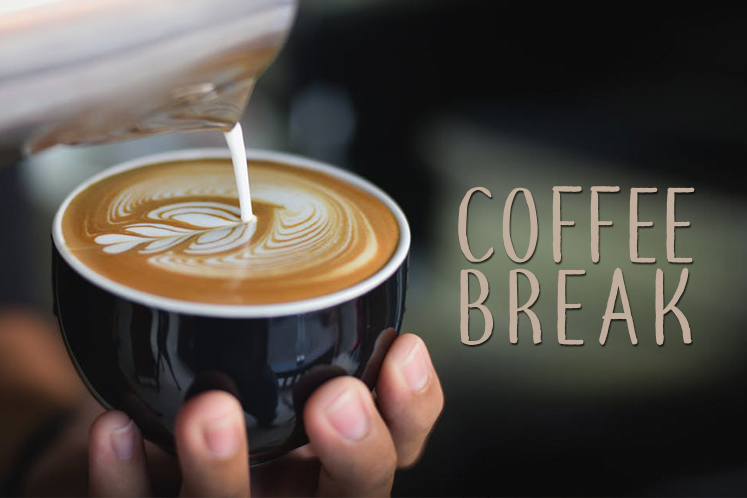 Okay everyone, goodbye. This will be this writer's last piece for The Edge. Am leaving to set up a business and trying to get our copy editor MG to come on board but she has not shown much interest. Maybe she needs more convincing. I don't know.
The problems facing a businessman are so different from that of a journalist. Am wondering whether to get a Tan Sri-ship direct or a Datuk or Datuk Seri first, and then wait a few years and progress to a Tan Sri.
Such difficult decisions.
Anyway, the company name is set — Gelombang Tamingsari Sdn Bhd. It has a good feel to it. It will be the first, the holding company.
The photos with the new regime, the PM, the DPM, the FM, and so on, have already been taken, and those with the old government have been burnt to ashes, mixed with water and used as fertiliser for my plants … such is life.
Okay, the business involves going through annual reports and writing/rewriting bits like the chairman's statement and MD's statement, CSR report, and so on.
This idea was born as yours truly went through some annual reports.
One starts like this: "This year's annual report, reflects our status of not only, able to stay resilience [sic] against the challenging times but also advancing growth. The cover portray the portfolio of businesses undertaken by Syarikat ABC."
Just fantastic, isn't it? And the company raked in a couple of hundred million in net profit from over RM800 million in revenue, so it can't be short of funds.
There's more: "Syarikat ABC's products live up to its renowned tagline by being a caring and community developer [sic], providing premier and quality homes and to inculcate integrated sustainable communities in all our developments."
Anyone got that?
Another line goes: "The group is cognisant of its anticipated and known risks, which consist of industry related operational, financial and other forms of business risks."
Another annual report goes: "the company will continue to stay focus [sic] on its capabilities and demonstrate [sic] to rise to the industry challenges by focusing on its strength and maximizing asset performance."
What the ...?
There's more. The same company also says: "The cover design reflects the ability [of the company] to recover from crisis, to sustain and manage its operations under adverse conditions, showing strength in adversity by delivering new wave of business strategies."
Now down to business. There are 919 companies listed on Bursa Malaysia, and capturing half of them would lead to a multimillion-ringgit business.
Let's say we charge a modest RM10,000 and get half the companies listed. That would come to RM4.59 million a year.
And considering that overheads are low, our margins will be fantastic.
Heck, maybe we could get Bursa Malaysia to buy, say, 40% and make it mandatory for all companies to go through us, and we could hike the fee up to RM30,000, which works out to RM13.78 million a year in revenue.
The JV company, with Bursa as a 40% shareholder, will be called Gerhana Tamingsari. Eventually, we will have a Tamingsari group of companies, and later, go for an IPO.
After "sapu-ing" the Bursa-listed companies, we can move into "helping" politicians speak better to prevent them being laughed at when they address the world at international events. The ship may have sailed with Barisan Nasional's loss in the recent general election, but you never know. Give the current batch some time and things could get just as bad.
Save by subscribing to us for your print and/or digital copy.
P/S: The Edge is also available on Apple's AppStore and Androids' Google Play.