This article first appeared in Capital, The Edge Malaysia Weekly, on May 14, 2018 - May 20, 2018.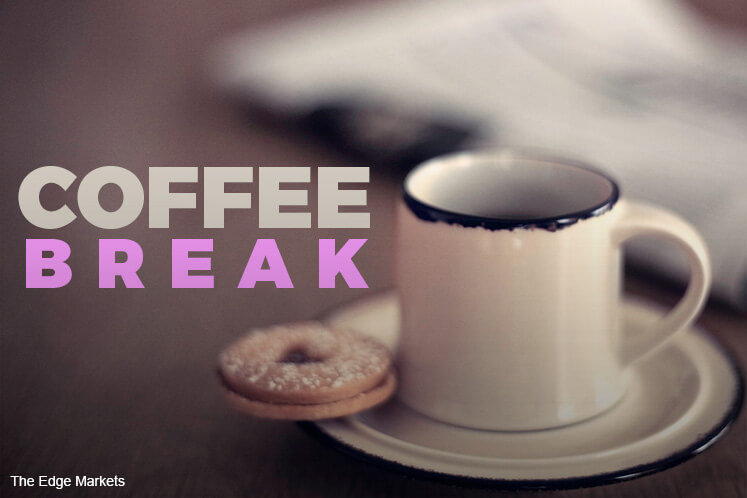 I'm sure I wasn't the only one up until the wee hours of May 10 biting all my nails (except the ink-stained one) in anticipation of the results of the 14th general election. As the announcements of winners stretched past 3am, it became more and more of a struggle to keep my eyes open. The only thing I wanted, apart from a conclusion to the polls, of course, was a big hot cup of kopi o.
That was the first of many cups I knew I would need throughout the next few days. I was proved right almost immediately when Malaysians had to wait a whole 12 hours the next day to see our new prime minister being sworn in. Between anxiously refreshing our Facebook and Twitter feeds from 9.30am to 9.30pm, my friends and I chugged mugs of steaming hot kopi kow and iced lattes.
Who could blame us? Take a five-minute nap and you would have missed the concession speech of Malaysia's first ever outgoing incumbent party president, calls and assurances by royalty and the police force for a smooth transition of power, and the official appointment of Tun Dr Mahathir Mohamad as the seventh prime minister of Malaysia, more than 15 years after being the fourth.
Despite an almost 70-year age gap between us, the newly elected 92-year-old Tun seemed to have 10 times more energy than I did after a busy campaigning period and long wait for his swearing-in ceremony. But even he admitted to sleeping in after a late night celebrating the official victory of the Pakatan Harapan coalition.
Still, within an hour after he was sworn in, he told the country he would not be resting despite having declared Friday a public holiday. It looks like we've got ourselves a government that is not going to rest on its laurels, and if that's not a wake-up call to the rest of the country, I don't know what is.
Now here's a little weather forecast for the weeks ahead: we are going to be seeing skies of uncertainty with showers of hope. Nobody knows for certain how the stock market will react until the opening bell on Monday — will it crash after weeks of global investors being assured that Barisan Nasional would stay in power? Or is the different tune now being sung by local fund managers about equity bulls catchy enough for foreign asset holders to start singing, too?
Whatever happens, this is the perfect opportunity for Bursa Malaysia to debut a new derivative product as soon as the market opens: coffee futures. This won't only stimulate liquidity in our bodies but liquidity on the stock market as well, which is a worthy goal, right?
Here's why it will work: with the amount of work that both our new government has to put into fulfilling its promises for the first 100 days and the new opposition into keeping the new government in check, copious amounts of that liquid elixir are going to be necessary to keep everyone alert and sane. That means that there will be a surge in demand for coffee, not just from the newly elected parliamentarians and their teams, but from journalists, analysts and eager members of the public watching every move of the new leaders and hopefully the change makers they have just installed.
One could even say that it is the coffee makers who are the true winners of this election. They are the ones who will see sales climb as Malaysians grab multiple caffeine boosts to get them through the day. Whether it's OldTown white coffee, kopi from the neighbourhood mamak and kopitiam, or a third-wave latte from a hipster café, Malaysians are going to be needing their coffee breaks to reflect upon and talk about the state of our nation.
Up and at 'em!
Save by subscribing to us for your print and/or digital copy.
P/S: The Edge is also available on Apple's AppStore and Androids' Google Play.