This article first appeared in Capital, The Edge Malaysia Weekly, on November 5, 2018 - November 11, 2018.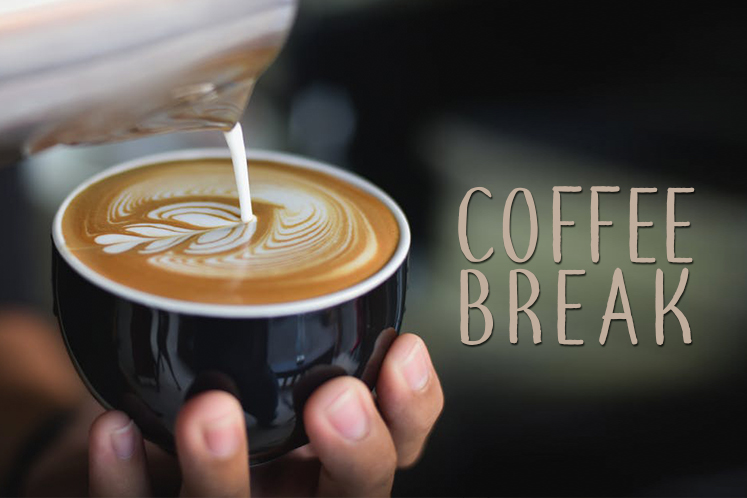 Some celebrities are just walking memes. You know, the likes of Leonardo DiCaprio, Ryan Gosling and even Paul Pogba. Just look at Leo as he raises his glass for a toast in The Great Gatsby. That swagger. It's natural. And who could forget that look, you know, the scene where he is dying in Titanic.
Pogba took his time with a penalty kick in a game against Everton, taking even longer than for Usain Bolt to run the 100m. The number of steps the Frenchman took was a staggering 28.
And Ryan. Oh, Ryan. Just google images for "Hey Girl".
Those were perhaps some of the biggest internet moments.
That was until last week though.
Former prime minister Datuk Seri Najib Razak may have surpassed them all when he stormed out midway through an interview with Al-Jazeera.
Certainly, many in Malaysia think he takes the cake.
How did he do it? Here is a list of invaluable tips we gathered from our review of the interview. (Before you cry fake news, look for the video links for this is as real as it gets.)
1)     Use strong words. Don't settle for anything less than controversial, such as labelling your interviewer a "nuisance". When the interviewer, Mary Ann Jolley, asked Najib why she was deported for merely wanting to file a report on the Altantuya case, he is candid in his reply: "It's good that we deported you. You're a nuisance."
2)     Stand up when you threaten to walk out. We're sure this will be a classic. After about 20 minutes of questions on all manner of things, including Altantuya and 1MDB, Najib, who must have felt the interview was going off-tangent to his thoughts on pump-priming, stood up and said, "That's it. I'm done ... (but) if you are going to talk about the economy, I'll sit down."
3)     Demand fairness in a raised tone. If you are a former head of government, you are obviously entitled to it. Mid-way through the interview, Najib bristles, "Come on, you're not being fair to me!"
4)     Watch your interviewer cagily in case she is trying to catch you off-guard. Cock your head to one side and train your eyes on her.
5)     Everyone deserves a second chance. After Jolley pacified Najib, he decided she deserved another chance and returned to his seat, albeit reluctantly.
        It helped that she had assured him the next question would be on the economy. Well, it was before she launched, yet again, into 1MDB.
6)     Be proud of your legacy, even if in the end, it is sadly tainted. "I regret it ... I wish there was no 1MDB issue whatsoever," Najib conceded on the monumental failure of the so-called wealth fund established under his watch.
7)     Walk out of the interview with a smile even though you are seething inside. When the questions return to 1MDB and Jho Low, Najib stood up and finally took his leave as soon as the microphone on his lapel was removed by his aide.
The want-to-walkout-but-maybe-not-and-eventually-walkout moment was quickly captured on the internet. Rather bravely, Najib himself included a link of the video for his Facebook and Twitter followers. International media organisation Al-Jazeera posted it as well on YouTube and its website with the brief title: "Najib speaks".
So the next time an interview goes off-script, don't worry. You might just be the next celebrity meme.
Save by subscribing to us for your print and/or digital copy.
P/S: The Edge is also available on Apple's AppStore and Androids' Google Play.