This article first appeared in Capital, The Edge Malaysia Weekly, on January 22, 2018 - January 28, 2018.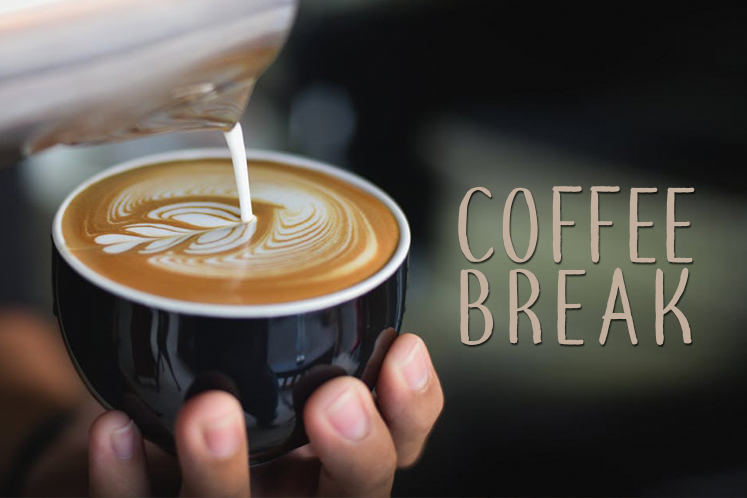 Last week, our panda guests Liang Liang and Xing Xing had another naturally conceived cub. That's the second in four years — a world record.
And that may not be the only world record they've set here. Back in 2015, they mated for 20 minutes, an unusually long session, according to our local panda experts.
Let's take a moment to respect the commitment and professionalism it must take to vigilantly keep the time as the pandas get down to business in front of you.
It's amazing how well the pandas breed in Malaysia. Really, China should be paying us by now to breed their pandas.
If anything, it just shows that baby-making is a neglected gift we have as a nation. Hence, we want to promote the country as Asia's leading fertility and cardiology hub, according to the prime minister last October.
If you're scratching your head as to why, the reason is we're pretty good at making babies. Our IVF success rate is 66%, compared with the global average of 50% thereabouts, according to the Malaysian Healthcare Travel Council.
And that is before we tap into what could be a biological aphrodisiac growing out of our lush land: durians.
Yes, durians. Agriculture Minister Datuk Seri Ahmad Shabery Cheek told Parliament last week that the government wants to verify the claim that durians really do have those properties.
We don't know yet if public money is going into such studies. Or how the researchers might choose to undertake the physical testing of their hypotheses.
Naturally, the documentation of the human trials could be quite revealing once concluded.
So we'll have to wait and see on this one.
But for the optimistic, you don't have to hold your breath on this question because the signs could already be pointing towards a big yes.
Of course, we all know how Karex turned durian-flavoured condoms into a best-selling product in Indonesia and the jury is still out on whether its nasi lemak condom will be a similar hit.
But that aside, there is already some very serious scientific endeavour going on in investigating durians and their aphrodisiac qualities.
A study that looked at how durians affect infertile men, published in the World Journal of Pharmaceutical Research last year, found that eating the fruit boosts sperm count and motility, thus improving the chances of successful in vitro fertilisation (IVF).
Another study in the Journal of Integrative Medicine (2016) reports that a durian diet could help women with fertility issues caused by abnormally high production of male hormones (called polycystic ovary syndrome), but says further data is necessary to confirm this.
In a nutshell, there could be something in this claim. And clearly this is something worth putting some funds in given the alluring potential gains.
If durian really does help us be more amorous, there is an opportunity for us to make a tourism play to leverage our all-natural assets.
Imagine, for a moment, that a government-backed study affirms the durian's aphrodisiac qualities tomorrow.
Demand would immediately skyrocket, especially among the millions of Chinese couples looking to have more kids since the country scrapped its one-child policy. Imagine how much higher durian prices might go from where they are now.
Now that's a titillating prospect for our farmers and our exports could shoot up some more. Plus, we can develop a new industry around durian supplements, therapy, spa ... the list goes on.
Plus, it gives people an additional option if they would rather not head to our shores for IVF treatment: we could just ship the durians to them.
This alone is a low-hanging fruit worth grabbing, considering the happy benefits that could come out of it. And I call dibs on this tourism tagline: "Happy endings, home or abroad."
Save by subscribing to us for your print and/or digital copy.
P/S: The Edge is also available on Apple's AppStore and Androids' Google Play.