This article first appeared in Capital, The Edge Malaysia Weekly, on August 12, 2019 - August 18, 2019.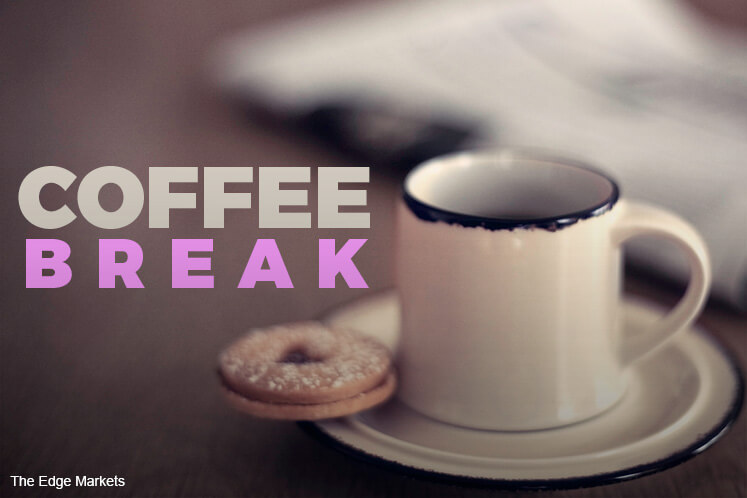 There is so much to get stressed about these days.
Think about it. If you are a stock market investor, the sea of red in global markets early last week may have had you reaching for your hypertension pills.
And if you are a parent, well, the ongoing "to-khat-or-not-to-khat-in-school" debate may have you wishing the Ministry of Education would just "khat" it out and focus on things that actually matter — like improving the state of our education system.
Then, there is the strain from the rising cost of living and, of course, the inevitable work pressures. I could go on, but I think you catch my drift — there is plenty to trigger stress in the ordinary Malaysian.
Which brings me to this question — with so much out there adding to the weight on our shoulders, what does one do to de-stress effectively?
A quick search on the matter on the web recently yielded some interesting answers. It turns out this business of relieving stress can be big business. Taking to the treadmill with a vengeance or having the kinks in your neck tended to by a masseur is so passé. People have become a lot more creative about de-stressing.
In Seoul, for example, near Hongik University, there is a room where people go to to smash or throw objects — including TV sets — against the walls as a means to combat stress. The Seoul Rage Room opened in April 2017 and people pay a fee — ranging from 20,000 won (RM70) to 150,000 won, depending on the package they choose — to let off steam.
There is the aptly named "Vandalism" package, which is the cheapest, but there are also the "Destruction", "Demolition", "Annihilation" and "Madness" options. I imagine people trashing the room to  a thrash metal band. It is reportedly a flourishing business.
Japan, whose people are generally non-confrontational, has been known to organise shouting festivals, where participants get to shout at the top of their lungs and let out all the grievances they have held in.
Big organisations have also got creative about helping employees de-stress. Google, for example, organises classes with names like "Meditation 101" and "Search Inside Yourself". All very Zen-like.
The rich have their unique ways of de-stressing. Investor extraordinaire Warren Buffett strums the ukulele to take the edge off, sometimes even performing live on the TV news. The story goes that he learnt to play in college to impress a girl. Amazon founder Jeff Bezos, with all his billions, chooses to… laugh. "I laugh a lot," he reveals in one interview.
But sometimes, de-stressing in modern times can mean doing something as simple — and difficult — as stepping away from our mobile phone, or taking a break from social media for a whole weekend.
With so many options out there, I decided to try something new. I went for a mudbath while on holiday in a
Vietnamese city, taken in by claims that it would not only do wonders for my skin but also soothe my stresses away. While it was definitely fun to make like a hippo in the silken mud, I will not be doing it again anytime soon — it was hard to turn off the noise from the dozens of other chatty patrons and this in itself was stressful.
Ah well. When all else fails, I find it is best to stick to the good ol' fashion method of pigging out when stressed. Sure, stress-eating will probably give rise to a whole lot of other issues, but hey, it sure feels good when you are at it.
So go ahead, folks — reach for the chocolates you have stashed away for Really Bad Days. You know they will make you feel good, even if only for a fleeting moment.