This article first appeared in The Edge Malaysia Weekly, on February 24, 2020 - March 01, 2020.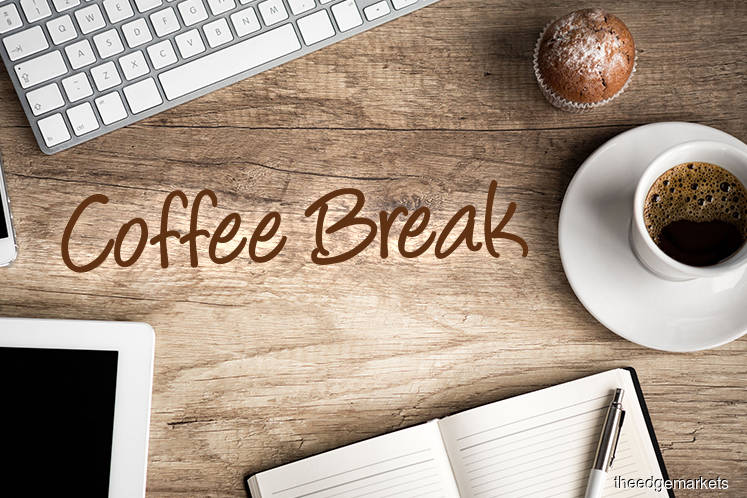 It has been a depressing few weeks.
That new virus is getting us paranoid, it's having an impact on the economy — please let that stimulus package be a good one, Mr Finance Minister — and Ashraf Sinclair died too young. Also, I had to google "Mabel" and "Stormzy" to see who they were after they won accolades at the British music awards last week. Sigh … I used to know them all.
With real life so upsetting, I turned my attention to the movies. I watched Bong Joon-ho's Parasite, that South Korean movie that has been sweeping awards everywhere, and then felt exponentially better about life, love and everything.
Not because it was light and cheerful, mind you — don't let those early bits in the film fool you; it IS a dark satire of the country's social class division, and the sudden mid-way turn will leave you gawping. No spoilers here, don't worry.
Rather, my mood was lifted by the amusing reactions and news nuggets the movie has sparked.
For one, US President Donald Trump, no less, mocked Parasite's winning the Oscar for best picture at the Academy Awards recently, because it was South Korean. It was the first foreign language movie to do so.
"How bad were the Academy Awards this year, did you see? 'And the winner is … a movie from South Korea,'" Trump reportedly said, impersonating an announcer, at a rally in Colorado last week. "What the hell is that? We got enough problems with South Korea with trade. On top of it, they give them best movie of the year? Was it good? I don't even know." He went on to say he initially thought the movie won for best foreign film. Neon, the American distributor of Parasite, had a great comeback for Trump over Twitter. "Understandable, he can't read."
Ahh, POTUS can always be relied on for a good chuckle. Who isn't cheered up already?
And then there was that movie producer from India who insists that a key part of Parasite's plot was stolen from his 1999 Minsara Kanna, a romantic comedy. He is contemplating filing a case against the makers of Parasite soon. "They have taken the plot from my film. When they find out that some of our films have been inspired by their films, they file cases. Similarly, it is only fair for us to do the same," TNM News quoted him as saying.
Now, I've not watched that movie, so I don't know whether to empathise or react with scorn. But did you, like me, hear the "doosh-doosh" of the Indian movie fighting scenes when reading the producer's quote? So entertaining!
And then, of course, we all got a mad craving for "Ram-don" noodles after it was featured in Parasite. According to The Washington Post, the word was invented by subtitle translator Darcy Paquet, who found the actual Korean word for the dish, jjapaguri, too difficult to translate into English.
And jjapaguri, in case you're wondering, is essentially a mix of two instant noodles packages, namely Jjapaghetti — um, no, not spaghetti — and Neoguri. Never mind if you're confused by this, the point is: Your appetite for all things Korean will spike, post-movie, and you will want at all cost to eat Ram-don with the nicely marbled beef as depicted in the film. Don't know about you, but food makes me happy.
I'm waiting, popcorn in hand, to see what other nuggets Parasite sparks over the next few weeks.
Wouldn't it be nice if we Malaysians had our own movie that got just as big? The last I checked, no one has called dibs on doing a movie about a floating cruiseliner that couldn't dock because of a mysterious illness on board.
Any takers for a Speed 2 meets Contagion-type movie?