This article first appeared in Capital, The Edge Malaysia Weekly, on February 11, 2019 - February 17, 2019.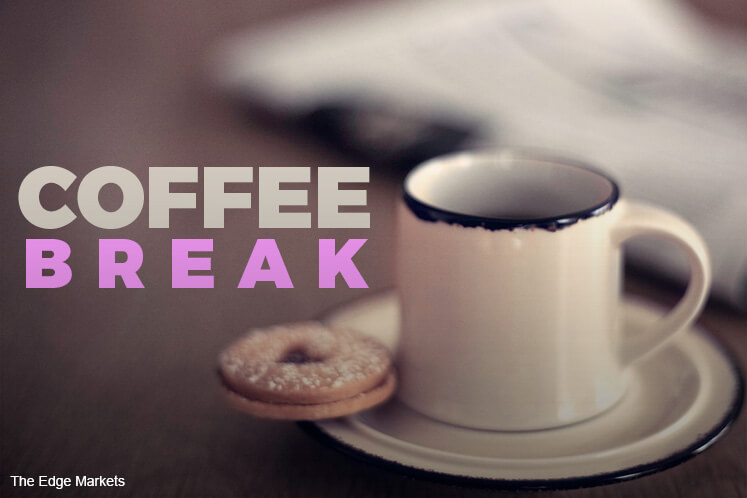 Coffeeshop owner K P Chee overhears a conversation between two friends — civil servant Encik Labu and retiree Captain Labi — who meet up for coffee to discuss anything and everything.
Labu: Youngters these days ah ... I told my nephew who just graduated to get a good job with a good salary so he can buy a house and start a family. It's not cheap to buy a house these days. Instead, he wants to write a book.
Labi: At this age?
Labu: Yes, he says he has been inspired by Jeffrey Archer novels, his life, and recent developments in the country.
Labi: What is it about?
Labu: It's fiction. The story is about an honest, reliable civil servant — let's call him Mr X — who has worked for 30 years but has yet to save enough money to retire comfortably. Over the years, he notices that the plot of land adjacent to his is bare and vacant. He finds out it is government-owned, but is not for sale. Regardless, Mr X decides to take care of the land. He mows the lawn and fences up the property. Years go by, and still no one comes forward to claim it.
Labi: What happens then?
Labu: Mr X gets braver and starts to build a house on the plot for his own use. A few more years pass happily, but one day, the government comes a-knocking.
Labi: Was Mr X served an eviction notice? Was the building demolished? After all, unlike the UK, where Archer is from, Malaysia does not have laws on adverse possession.
Labu: Laws on adverse possession?
Labi: In simple terms, in places like the UK, if someone squats on your land for up to 12 years without permission and acts like the landowner, he can then claim rights over the land and get the title transferred. But this is not applicable under Malaysia's land law. In fact, I believe the National Land Code says that if anyone occupies, or erects any building on land not belonging to him, he can be found guilty of an offence, and be liable on conviction to a fine or imprisonment.
Labu: This story, I think, is based on recent events. In the story, the goverment as the landlord offers Mr X the option to buy over the land.
Labi: I am confused. Are you saying that a precedent may have been set so that I can practically "chup" the land now and maybe buy it later? That is a very generous gesture by the landlord. Wasn't a crime committed?
Labu: Mr X is sentenced to three years imprisonment but his wife buys the land adjacent to their current property for RM200,000 based on recent transactions in the vicinity.
Labi: Good, there was justice. Like Jeffrey Archer he goes to prison too! Does Mr X also write A Prison Diary like Archer?
Labu: That's not how it ends. Mr X has three years to plot his next move when he is released from jail. For starters, he "buys" his first house from his wife at an inflated price of RM600,000, even though the market price at the time was closer to RM350,000. Prison has taught Mr X to be patient, so he then waits a year before selling the same house back to his wife for RM1.2 million.
Then he waits another year before putting the land that he occupied for free up for sale. He wisely hires a valuer to value the property. Based on recent transactions, the property is appraised at more than RM1.2 million. The house is offered for sale and nets him RM1.1 million.
Labi: That is some story!
Labu: My nephew thinks his book will be successful. What do you think?
Labi: If he can write as well as Archer, I don't see why it will not do well. Only Time Will Tell.
Save by subscribing to us for your print and/or digital copy.
P/S: The Edge is also available on Apple's AppStore and Androids' Google Play.