This article first appeared in The Edge Malaysia Weekly, on August 26, 2019 - September 01, 2019.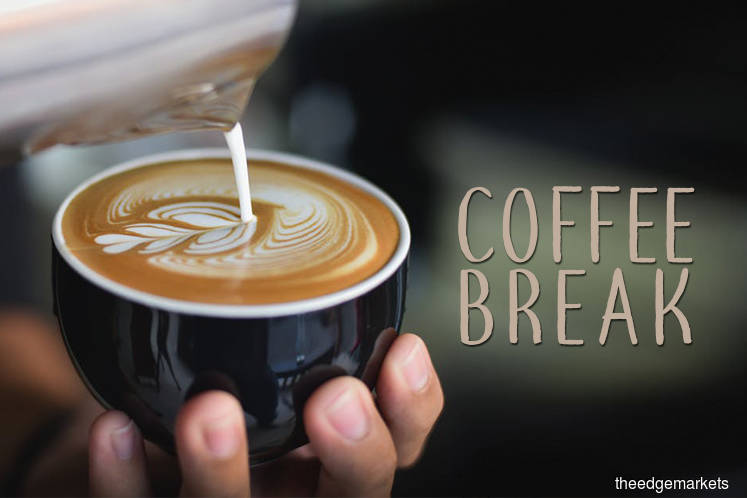 For me, a coffee break is a time for introspection. It allows me to step away from deadlines and timelines to contemplate and reflect on important questions.
And there are so many these days. What a time to be alive and sipping my kopi C panas!
Take the latest condom flavour from my favourite "world's largest manufacturer of something", Karex Bhd. Sure, its share price has deflated by about a third over the past year.
But no matter, it gave us durian, teh tarik and nasi lemak-flavoured condoms. Now, rendang-flavoured too. One has to commend the continuous effort and work to diversify offerings.
Food for thought though — how did they choose rendang? What is the proportion of front-end users in the product development team? Did they need to get halal certification?
Make no mistake, it is hard work. And doubly hard in this case: not only do you need professional testing for the condoms but also for the flavour.
I imagine the professional condom testers — a time-honoured and probably satisfying profession — received this piquant questionnaire:
1. On a scale of 1 to 10, how would you rate the spiciness? (10 if it hits the sweet, sweet spot);
2. Did the flavour leave a lasting or burning aftertaste after intense physical contact?; and
3. Do thoughts of ketupat or lemang spring to mind when you use the product?
Here's hoping Karex does not emulate McDonald (sorry, I mean Mekdi) and introduce a XXX spicy flavour. Try explaining your discomfort to a doctor three hours later.
Although there is something to be said about condom-makers partnering popular food brands. After all, people get hungry after intense physical activity.
And then, there is the flying car prototype, which is now 85% complete, according to the entrepreneur development minister.
Okay, 15% left to figure it out does not sound like much. Maybe it is just the take-off and landing bits. Meanwhile, the government should sort out other pertinent matters.
For instance, will there be a new class of taxes for vehicle skyways? Will we need a new type of licence to fly cars?
Since municipal councils charge for parking, will they have authority over their airspace too?
Will the Malaysian Aviation Commission charge RM1 for every flying ride-sharing car passenger? Of course, knowing Malaysia, we will probably establish a Malaysian Airborne Vehicles Commission soon enough. (Cue, a fight for the Mavcom acronym.)
If this flying car takes off, watch out for big initial public offerings on Bursa Malaysia in the years to come. I am saving money to subscribe for black-box makers and parachute manufacturers.
Of course, insurance premiums could be an issue, given the risks of drivers or passengers falling out of the sky owing to turbulence and faulty power windows ...
But maybe we are getting ahead of ourselves here. A Cabinet reshuffle is purportedly looming and who knows which minister gets to keep what portfolio — flying car or otherwise.
Interestingly, the latest talk of a reshuffle comes when uncertainties have hit quite a number of leadership positions at key government-linked companies (GLCs), which by now ought not to be a surprise to us.
Spare a thought for your poor local GLC C-suite executive. Sure, it is not exactly physical labour and they are paid well, but at the heart of it, they too are earning a living.
And all that hard work could go poof the moment the minister you report to so much as farts in front of the wrong person. Job security and peace of mind make a big difference to work performance.
Maybe what they need to do is get organised and unionised — demand job security regardless of whether your boss is a blogger or wears slippers to every function.
Oh, don't laugh. The numbers are large enough to make this possibly Malaysia's biggest union — maybe even the world's.
A popular research unit last year claimed that our renowned seven government-linked investment companies control about 68,000 GLCs!
This figure does not include GLCs run by state governments and state-owned foundations across Malaysia. So this GLC executives union could easily be a few hundred thousand-strong.
Just as long as no political donations come out of the union dues.