This article first appeared in Capital, The Edge Malaysia Weekly, on December 10, 2018 - December 16, 2018.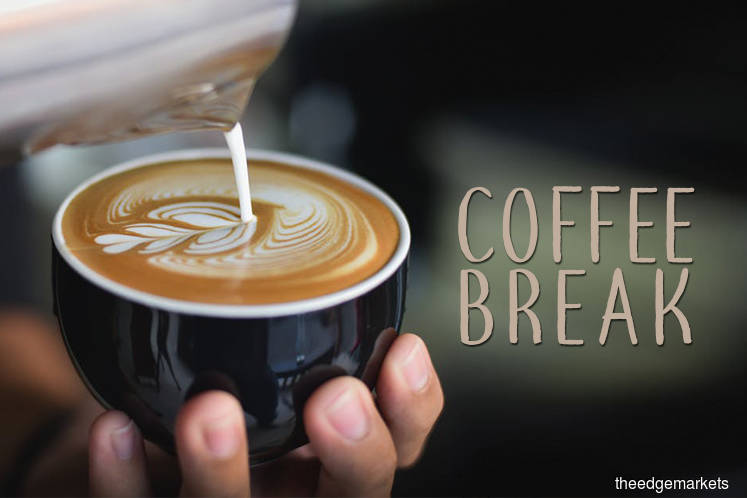 With the bitter cendol dispute with the Singaporeans boiling over on social media, Malaysians are again seemingly left simmering in a pickle.
But the stakes could be much higher than they may seem on the outer crust. We have barely a year left before our semi-regular tourism drive — the fifth Visit Malaysia Year — in 2020.
As a homemade Asian food paradise where the continent's diverse flavours come together, the insinuation that cendol is not Malaysian simply waters down that status.
So in a nutshell, the cendol jam is really another blast of heat towards (arguably) the pièce de résistance of the Malaysian tourism experience.
And thus it may even be interpreted as another a-salt on the flaky peas between the two nations insofar as gastronomic sensitivities are corn-cerned.
Certainly, it grubs more attention from both sets of citizens than, say, the aerospace dispute that is turning out to be a small-fry matter, after all.
And this is far from the first such argu-mint. There is certainly no loaf lost between us when it comes to our cultural sustenance.
The uproar over CNN's decision — to imply that cendol is Singaporean in its list of 50 best desserts around the world — is not even the first such incident this year.
(Note: In April, CNN listed cendol as an Indonesian delicacy in a different top-50 list. Go figure.)
In fact, such incidents happen so often that it is almost a staple of our bilateral relations.
Back in August, Singapore asked pho its hawker culture to be included in Unesco's Representative List of the Intangible Cultural Heritage of Humanity.
Naturally, that was like spreading burning chilli on Malaysian haunches, what with our overlapping food culture.
Go back even further to 2009 and you may remember when our then tourism minister started a campaign to lay national claim to such Malaysian dishes as nasi lemak, chilli crab, bak kut teh, laksa and Hainanese chicken rice.
The idea was to soothe our grazed pride becouscous of so-called "hi-jacking" by other countries and to protect the taste-bud delights we deem synonymous with Malaysia's identity.
Alas, it romaines unclear how successful that campaign was. We cannoli hope that it is still on the ministry's menu somewhere in the light of the latest stew we are in.
It is a-maize-ing how divisive shared food heritage can be in a region where diversity is touted as a collective strength. In turn, it is also deeply uniting, depending on circumstances.
The "crispy rendang" kerfuffle back in April was a perfect example. Just one tasteless remark was hot enough raisin to unite about 300 million Indonesians, Malaysians, Bruneians and Singaporeans in sizzling outrage.
But then again, eat also makes you wonder just how easy it is to cook up a storm over who owns what dish in these parts.
Thyme and thyme again, it is usually careless remarks by foreigners who donut realise the nuances behind a particular dish and how its rich history spans ownership claims by multiple countries, like cendol.
Such remarks then dip into a fiery argument beetween zealous food nationalists over who the real impasta really is.
While such things may be a big dill to us, everyone else probably just laughs and looks at us like we are weirdoughs.
Anyway, the egg-timer is now ticking for us to bolster our tourism campaign despite the food disputes chipping away at our proposition.
Here's one idea: lettuce rally olive our best culinary minds, challenge the other side for an independently judged cook-off and let the chips fall where they may.
Win or lose, this has all the ingredients of great television, which could mean one sweet thing for both governments: more dough.
Save by subscribing to us for your print and/or digital copy.
P/S: The Edge is also available on Apple's AppStore and Androids' Google Play.