This article first appeared in Capital, The Edge Malaysia Weekly, on November 12, 2018 - November 18, 2018.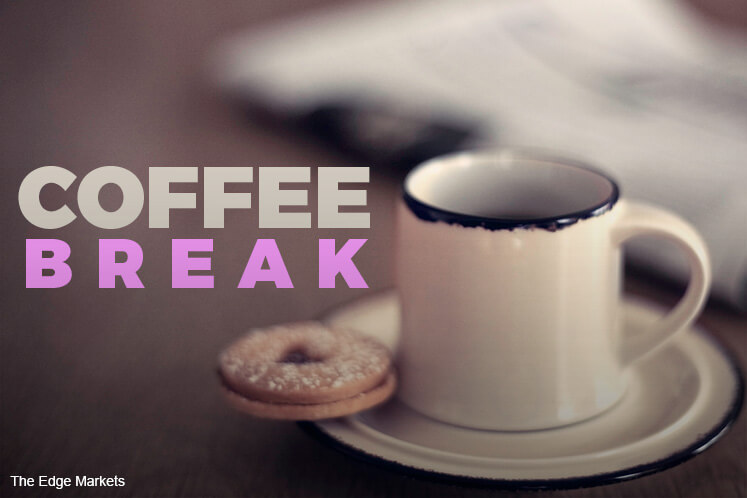 The humble carrot — yes, that bright juicy root vegetable good for your eyes and pet rabbit — has been much maligned of late.
Last week, through no fault of its own, it got dragged into Malaysian politics.
"You better pray I don't become president of Umno. First thing I'll do is sack you for having the IQ of a carrot," former Umno youth chief Khairy Jamaluddin said in a scathing yet hilarious tweet directed at party bigwig Datuk Lokman Noor Adam.
The insult followed a tweet by Lokman, presumably upset by Khairy's point-blank assertion earlier that Barisan Nasional had lost the 14th general election because of 1Malaysia Development Bhd. "With this kind of finger-pointing attitude, don't ever dream that you can ever become the president of Umno," he shot at Khairy.
(Recall that former prime minister Datuk Seri Najib Razak had earlier blamed BN's loss in the election on fraud, defamation and false promises by rival Pakatan Harapan.)
Anyway, the point is, the Twitter universe had a good chuckle over Khairy's use of the word "carrot" to belittle Lokman, which subsequently led to the birth of the nickname, "Lobakman" (Carrotman), for the Umno Supreme Council member.
But wait, why is the carrot frequently associated with stupidity? Why not some other lesser vegetable like ... hmm, I don't know really, but cabbage, cauliflower and taugeh come to mind.
It's a deep question ... okay, maybe not, but one that bothered this writer enough to do a little Google research.
Folks, as it turns out, carrots aren't the only ones vilified in the vegetable kingdom. Vegetable-based insults are used all around the world, and even fruits are not spared.
If someone yells, "You turnip!', it's safe to assume this person doesn't think you're the sharpest tool in the shed. And how many times have you heard "banana" (yellow on the outside, white on the inside) used to describe a person of Chinese origin who can't speak his or her mother tongue? Or "coconut", directed at persons of Indian origin for the same reason, or even "lemon" to describe a loser?
But for some reason, carrots are a particularly popular insult.
In late 2014, the BBC and British Mensa had to apologise after a Mensa member, Peter Baimbridge, described anyone with an IQ of below 60 as a carrot on a BBC breakfast show that was telecast live.
Viewers complained after Baimbridge, asked about the effectiveness of IQ tests at judging intelligence, said: "Most IQ tests will have Mr and Mrs Average scoring 100 and the higher you get, the brighter you are. And if your IQ is somewhere around 60, then you are probably a carrot."
On that note, it might be useful to remember that while dishing out vegetable-based insults can be fun and is way more elegant than calling someone "stupid" outright, it can land you in hot soup.
An opposition politician in Zambia was arrested and charged with defamation in 2014 after he compared the country's then president, Michael Sata, to a potato. Yes, a potato.
He called Sata a "chumbu mushololwa" on radio, which, in the Bemba language, means a sweet potato that breaks when it is bent. The word is used to describe someone who does not listen to advice.
Zambians sure have a knack for using vegetable-based putdowns. More than a decade earlier, BBC reported that the editor of a newspaper there was expected to appear in court to explain why his paper called President Levy Mwanawasa a "cabbage".
So, folks, the next time you feel you want to spew bodoh, bangang or idiot at someone, reach deeper into your arsenal of insults and look for a carrot. It's just safer.
Save by subscribing to us for your print and/or digital copy.
P/S: The Edge is also available on Apple's AppStore and Androids' Google Play.