This article first appeared in Capital, The Edge Malaysia Weekly, on August 20, 2018 - August 26, 2018.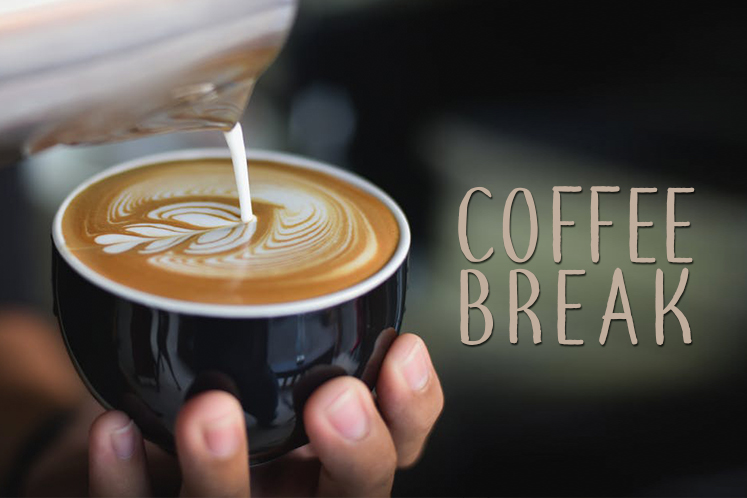 Being the resident cryptocurrency-obsessed writer at this publication (I'm sure there is at least one in every other publication), I can't help but selfishly grin whenever a nation is facing currency troubles.
Currency devaluation has been one of the major drivers of bitcoin demand in many countries, based on what I have gathered since I dived into the cryptocurrency rabbit hole last year.
Reports say the sharp decline in Turkey's lira has fuelled digital currency trading in the country as Turkish cryptocurrency exchanges like Koinim, BtcTurk and Paribu have seen spikes of up to 100% in trading volume of lira-BTC markets this month, based on CoinMarketCap data.
Bitcoin hit a seven-month high against the lira last Monday, surging to TRY44,842 per coin, the highest level since last January, according to CoinGecko.
Seeing as there is yet an end in sight for the lira's volatility — amid soaring inflation, economic mismanagement by the Turkish government and tensions with the US — hopefully the demand for bitcoin continues to rise in the country and in turn, by the economic law of supply and demand, lift up bitcoin prices.
In many of these crisis-stricken countries, people had started opening bitcoin wallets and cryptocurrency exchange accounts to get their hands on the controversial internet money to preserve their investments amid depreciating fiat currencies.
While governments may be able to close banks during times of crisis, the bitcoin network has been perpetually open since its first transaction — a 10-BTC transfer between developer Hal Finney and the enigma that is Satoshi Nakamoto, the creator of bitcoin — with the exception of the occasional network congestion during peak periods.
(Fun fact: The first real-world transaction using bitcoin was a 10,000-BTC purchase by software architect Laszlo Hanyecz for two pizzas from Papa John's in May 2010, equivalent to about RM258.22 million at current prices)
During the Greek crisis in 2015, which saw the government closing banks because of a bank run, reports said there was a surge in Greek registrations to trade bitcoin on German marketplace Bitcoin.de.
On Bitstamp, the world's third largest exchange at the time, trading volume soared 79% from its 10-week average. Trading platforms in China also saw higher volumes of visitors using computers based in Greece.
There was a surge in BTC prices at the time, but it was unclear whether it was directly linked to the crisis.
In Venezuela, there was a surge in bitcoin mining amid a 99.9% depreciation in the value of the bolivar and strict currency controls, which have cut off supply of currencies like the US dollar.
Moreover, Venezuelans have an advantage in mining as the price of electricity is subsidised, making the country one of the cheapest places to mine bitcoin. The country also trades more bitcoin than China on the LocalBitcoins.com platform, which allows peer-to-peer transactions of cryptocurrencies and local currencies worldwide.
The Venezuelan government also launched its own official commodity-backed digital currency last February — the petro — to bypass sanctions and raise funds for the country, although the US has labelled the digital currency as a scam.
Likewise in African countries like Sudan and Kenya, the people's distrust in the government and the lack of conventional banking services have fuelled demand for bitcoin, due to its decentralised nature with no government or central bank behind it.
Best-case scenario, the turmoil in the Turkish lira could give a much-needed jolt to bitcoin's price (it has been hovering around US$6,000 for a while) and I can make a quick buck out of it.
Worst-case scenario, bitcoin drops to zero and my fingers get burnt. Certainly I won't be alone.
Save by subscribing to us for your print and/or digital copy.
P/S: The Edge is also available on Apple's AppStore and Androids' Google Play.