This article first appeared in Capital, The Edge Malaysia Weekly, on May 21, 2018 - May 27, 2018.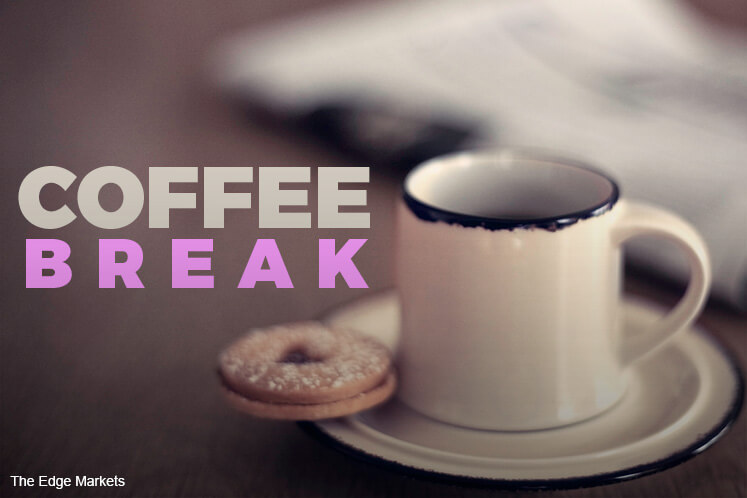 Malaysia, once again, is on the map after the May 9 incident when we voted to allow our youngsters to experience what the rule of Bapa Pemodenan feels like first-hand.
The highlight of the aftermath must be the flabbergasting haul of 284 boxes of luxury handbags confiscated by police last week.
As Malaysians watched live broadcasts of the proceedings until the wee hours, the question hanging in the air must have been this: Will this land us in the Guinness World Records for the largest single collection of Hermes Birkin handbags in the world?
It is an important question since we love our records.  As they say, you either go big or go home. Or at least to a vacation home in Indonesia for a couple of days. Just be sure to first pay your PTPTN loan or income tax arrears.
Now, whether we can make this collection count in Guinness' eyes depends on how many of those boxes are in fact Hermès Birkin handbags.
That said, we are up against stiff competition.  And it is surprisingly close to home.
Reports say Singaporean socialite Jamie Chua boasts over 200 Hermès Birkin bags worth at least £1.6 million (approximately US$2.1 million).
So that's the number to beat, my fellow kiasu Malaysians.
There are a number of lessons to be learnt from this. One is the danger of concentration risk.
The confiscation of the handbags portends turbulent times ahead for the regional luxury segment as a significant portion of the demand had been wiped out overnight by ink-stained fingers.
So now, purveyors of luxury items will have to restrategise and diversify the customer base to more than one person.
The temptation will be strong to go into the affordable segment to drive sales, much like our property developers have done.
On the other hand, there could also be a silver lining — the police raids have unearthed how far the possibilities could go.
This may inspire an upward correction in luxury consumption levels among the wealthy  elite across the region who may now realise that they may have been short-changed by their tycoon spouses.
The other lesson is on value investing.
In a 2016 study, luxury handbag marketplace Baghunter found that the Birkin had outperformed both gold and the S&P500 over the past 35 years. Over that period, holding a Birkin bag would have yielded a 14.2% return.
On the other hand, stocks would have yielded 11.66% nominal average return (represented by the S&P 500) while gold's average annual return was just 1.9%.
So, while you may wonder why any woman would need so many Birkin handbags, it is, in fact, a financially sound hobby.
Of course, the caveat is that you need a lot of upfront capital outlay for a very illiquid asset that could be damaged if you spilt your coffee.
In any case, the confiscation of the 284 boxes will come in handy for Malaysia's fiscal position, given the zero-rating of GST.
Again, this depends on how many Birkins there are in the boxes.
As Birkins are technically a better investment asset class than gold, liquidating the collection may yield a small fortune for public coffers.  That said, this process requires delicate handling.
Auctioning too many too quickly may end up flooding the used Birkin market and result in downward pressure on prices.
Therefore the Team of Eminent Persons may be forced to create a special sub-committee to manage the liquidation process.  Given the unique nature of the assets to be liquidated, however, the sub-committee may require unique skill sets.
Among others, it should be led by someone with knowledge of the commodities market, financial and currency nuances as well as decades-long first-hand experience in using handbags.
Do we have anyone like that in the Council of Elders?
Disclaimer: This article is neither a commentary nor criticism. The writer is not responsible for the reader's assumptions. So take it with a pinch of salt (unless you are fasting).
Save by subscribing to us for your print and/or digital copy.
P/S: The Edge is also available on Apple's AppStore and Androids' Google Play.