This article first appeared in Capital, The Edge Malaysia Weekly, on August 6, 2018 - August 12, 2018.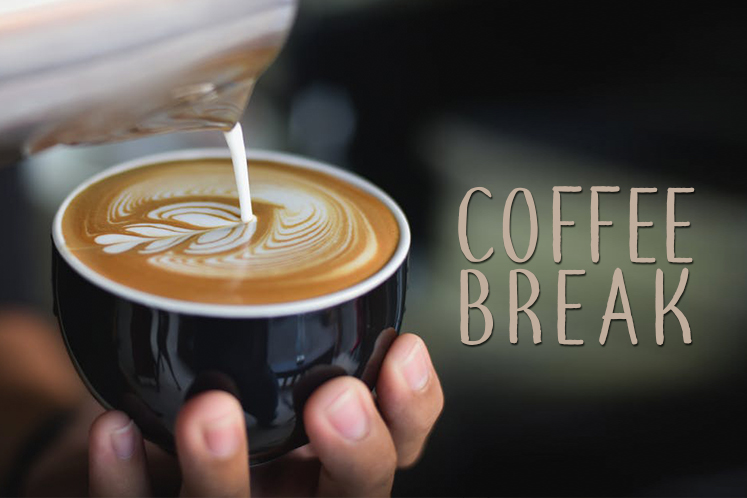 S-A-L-E. The four letters that make up a word that has the power to bring dizzy exhilaration even to the toughest sceptic. A sale at a branded outlet, for example, is probably one of the few times pearl-laced, perfectly postured, ballerina bunned middle-aged women turn savage, clawing their way to that same 70%-discounted shoe/handbag/clutch every other woman in the store "must have".
The word SALE does not just claim women as its victims. Men have time and again fallen prey to its powers as well. Just google "Black Friday Sales" and you will see men of all ages fighting and scrambling for that 60-inch TV and that gaming device on sale.
However, I'm not about to write a 600-word article about bad behaviour and poor etiquette during sales. I am here to remind you that this is the start of the last month of our "tax holiday" before the reality of the Sales and Services Tax hits us like a ton of bricks on Sept 1.
It is almost a certainty that the "SALE!!" sign will make its appearance at various retail outlets over the next few days as retailers take advantage and try to boost revenue before the SST is reintroduced.
My tax practitioner friends have been repeating this to me in the last two months. But their insistence has become stronger since Aug 1.
"Only one more month. ONE. If you need those air conditioners changed, buy them this month. If you need those renovations done, get it done now. If you need a new car, make your booking now."
Weirdly enough, they say this with a crestfallen face. Perhaps for them, the reality that the Goods and Services Tax will truly be gone in a month's time, replaced with SST, is just too much to bear.
GST was akin to a baby they nurtured so tenderly over three to four years. Yes, it was their money-making machine too. And now, to have it so suddenly ripped from their arms, you can imagine the disappointment they must feel.
In 2015, when GST was implemented, my tax consultant friends said that bonus payouts at several audit firms doubled.
While my friends mourn the loss of the complex,  yet  interesting, GST-related consultancy jobs (and the extra bonuses), those who agree with the GST system are also feeling some form of loss. Me included.
Unlike many who complained of the 6% tax being displayed clearly on the receipts, I for one, welcomed it. We were taxed under the SST system anyway, at the same rate, or more. I appreciated the clarity and the transparency. It was also great that the system made it difficult for manufacturers and suppliers to err in remitting the taxes due.
Sure, there were many complaints about late refunds and inconsistency in the interpretation of the legislation, but companies were getting the hang of it and many had started to agree how it was indeed good for revenue collection.
We know about the enormous debt that our country is faced with, so, wouldn't we need more income to pare down that debt or at least keep the nation going while we solve our debt issues? Why did we choose to boot out a system that we will eventually have to implement in the years ahead, anyway?
And, I guess there goes our chance of having our income tax reduced, unless crude oil prices soar above US$100 per barrel — and stay there for the next decade.
Save by subscribing to us for your print and/or digital copy.
P/S: The Edge is also available on Apple's AppStore and Androids' Google Play.