This article first appeared in The Edge Malaysia Weekly, on January 24, 2022 - January 30, 2022.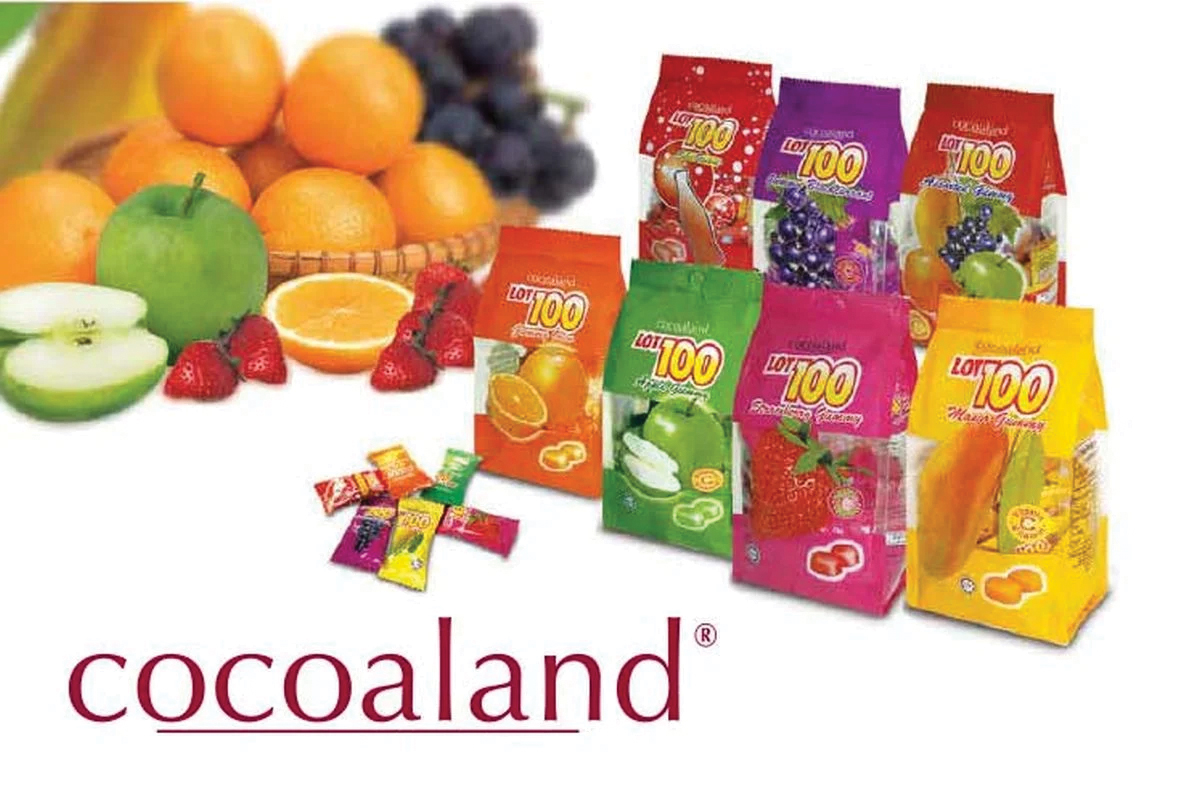 RAWANG-based snack and candy maker Cocoaland Holdings Bhd is said to be a takeover target of a European private equity (PE) firm and an Asian buyout firm, according to people familiar with the matter.
"Two buyout giants, one from Europe, another from Asia, are eyeing a controlling stake in Cocoaland. That's why we have seen some movements in Cocoaland's share price recently," one of the sources tells The Edge.
Another source points out that it is an open secret that the co-founding brothers of Cocoaland intend to let go of their family-owned business at the right price.
"Their intention has always been clear. They want to sell Cocoaland. It's all about the right buyer and the right price. But I don't think they will be in a hurry to make the decision," he says.
Shares of Main Market-listed Cocoaland had jumped over 28% within a week, from 94 sen on Dec 8 last year to RM1.21 on Dec 15. The counter pared gains to settle at RM1.07 last Thursday, giving it a market capitalisation of RM485.11 million.
Cocoaland is currently trading at a historical price-earnings ratio (PER) of 27.8 times and price-book value (P/BV) ratio of 2.07 times. In comparison, its smaller peers Apollo Food Holdings Bhd is trading at a PER of 27.95 times and P/BV of 1.23 times, whereas Oriental Food Industries Holdings Bhd is at a PER of 13.23 times and P/BV of 1.04 times.
In the financial year ended Dec 31, 2020 (FY2020), Cocoaland's earnings declined 43% to RM20.38 million, down from RM35.73 million a year earlier. The company reported a profit of RM13.02 million in the nine months ended Sept 30, 2021 (9MFY2021), representing a year-on-year decline of 18%, compared with RM15.95 million a year earlier. Its net asset per share stood at RM1.04 compared with RM1.08 end-2020.
The weaker financial performance was attributed to lower demand for gummy candy from its contract manufacturing business in China and snacks in Saudi Arabia, as well as rising raw materials cost and freight charges. A check on AbsolutelyStocks shows that Cocoaland's net cash position stood at RM65.2 million as at Sept 30 last year.
Cocoaland's single largest shareholder is Leverage Success Sdn Bhd, which has a 40% stake in the company. Leverage Success is jointly-controlled by the Liew/Lau family members, including Cocoaland executive directors Liew Fook Meng, Lau Kee Von and Lau Pak Lam, as well as key senior management members Liew Yoon Kee, Lau Foo Chay and Lau Kwai Choon.
Fraser & Neave Holdings Bhd — controlled by Singapore-listed Fraser & Neave Ltd (F&N) — is the second largest shareholder of Cocoaland with a 27% stake. F&N is ultimately owned by Chinese-Thai business magnate Tan Sri Charoen Sirivadhanabhakdi, via his beer and liquor giant Thai Beverage PCL.
According to Cocoaland's Annual Report 2020, the company's top 30 largest shareholders include two Eastspring Investments funds, three Public Islamic funds, the Employees Provident Fund Board (EPF), Sabah business tycoon Tan Sri Richard Koh Kin Lip, and a Maybank fund.
Interestingly, before establishing Cocoaland, the Liew brothers were small-time vendors for Apollo Food, Oriental Food Industries and Mamee-Double Decker (M) Sdn Bhd. At one point, they sold deep-fried snacks and banana fritters by the roadside.
Today, Cocoaland's flagship products are Lot100 Fruity Gummy, chocolate pie, cookies and wafer. It also sells snacks, beverages, jelly and pudding.
Suitors came knocking in 2015
It is worth noting that in 2015, suitors knocked on Cocoaland's door, not once or twice, but thrice.
In April that year, Cocoaland was in preliminary talks with Swedish private equity group EQT Partners to dispose of a controlling stake, though no firm offers were disclosed.
On the heels of the EQT discussions, Cocoaland received a takeover offer amounting to RM377.52 million or RM2.20 per share from Navis Asia V11 Management Co Ltd. But the board decided to reject the offer in May.
A month later, Cocoaland received yet another takeover offer from Hong Kong-listed First Pacific Co Ltd to acquire its entire business for RM2.70 per share, or RM463.32 million in cash.
At this point, the Liew family was ready to cash out to First Pacific, which is controlled by Chinese-Indonesian tycoon Anthoni Salim, also known as Liem Hong Sien, of the Salim Group.
But to the surprise of many, the deal was called off in July 2015, due to "a difference in the strategic fit offered by Cocoaland from what First Pacific had envisaged".
Since then, the founders of Cocoaland have been on the lookout for suitors to buy out the company, as they want younger successors — but not family members — to take over the confectionery business.
The Edge reported in 2021 that unlike most traditional Chinese businessmen in Asia, Fook Meng, who calls the shots in Cocoaland, is against passing on the family business to the next generation as he feels that it would limit their potential. He would rather see the family's offspring find their own way, and perhaps go on to even bigger things.
Notably, share transactions on Malaysia's consumer goods scene have remained active despite the Covid-19 pandemic. In November last year, premium supermarket chain Jaya Grocer saw a change in ownership back to its founder, the Teng family, who bought the entire stake from AIGF Advisors Pte Ltd.
A few weeks later, Grab Holdings Ltd, Southeast Asia's biggest ride-hailing and delivery firm, announced the acquisition of Jaya Grocer in a deal said to be worth up to RM1.8 billion.
Meanwhile, Philippines-based Universal Robina Corp had in November acquired the entire equity interest in Munchy Food Industries from British PE firm CVC Capital Partners for RM1.925 billion.
Noteworthy is that CVC had bought Munchy Food Industries for about RM998 million in 2018. In other words, CVC had almost doubled the value of the popular local biscuit maker within three years.
Also in 2018, homegrown kopitiam operator OldTown Bhd was taken private by Dutch coffee house Jacobs Douwe Egberts at RM1.47 billion.